The residency program provides graduate medical training in a comprehensive, tertiary care facility with broad exposure to all subspecialties as well as experience in primary care with an ethnically diverse, inner-city general pediatric population. Opportunities for second continuity clinic experiences in private practice offices or subspecialty clinics provide additional unique experiences to our training.
Residents have a weekly Continuity Clinic in our Pediatric Primary Care clinic on campus where they provide longitudinal care for children with a diversity of acute and chronic medical issues from all socioeconomic and ethnic backgrounds. Approximately 80 percent of these patients are insured under Medicaid. Other demographic information is shown below, reflecting the rich diversity of the patient population seen here.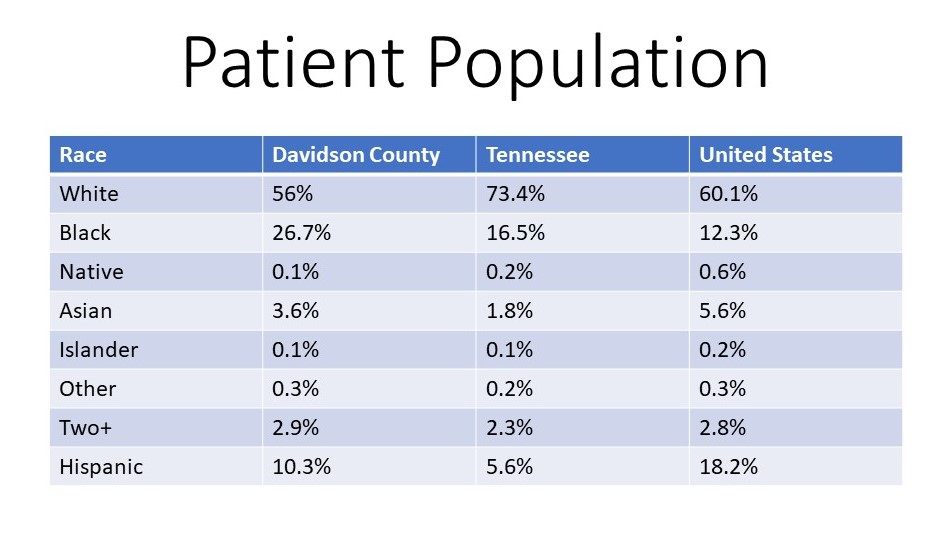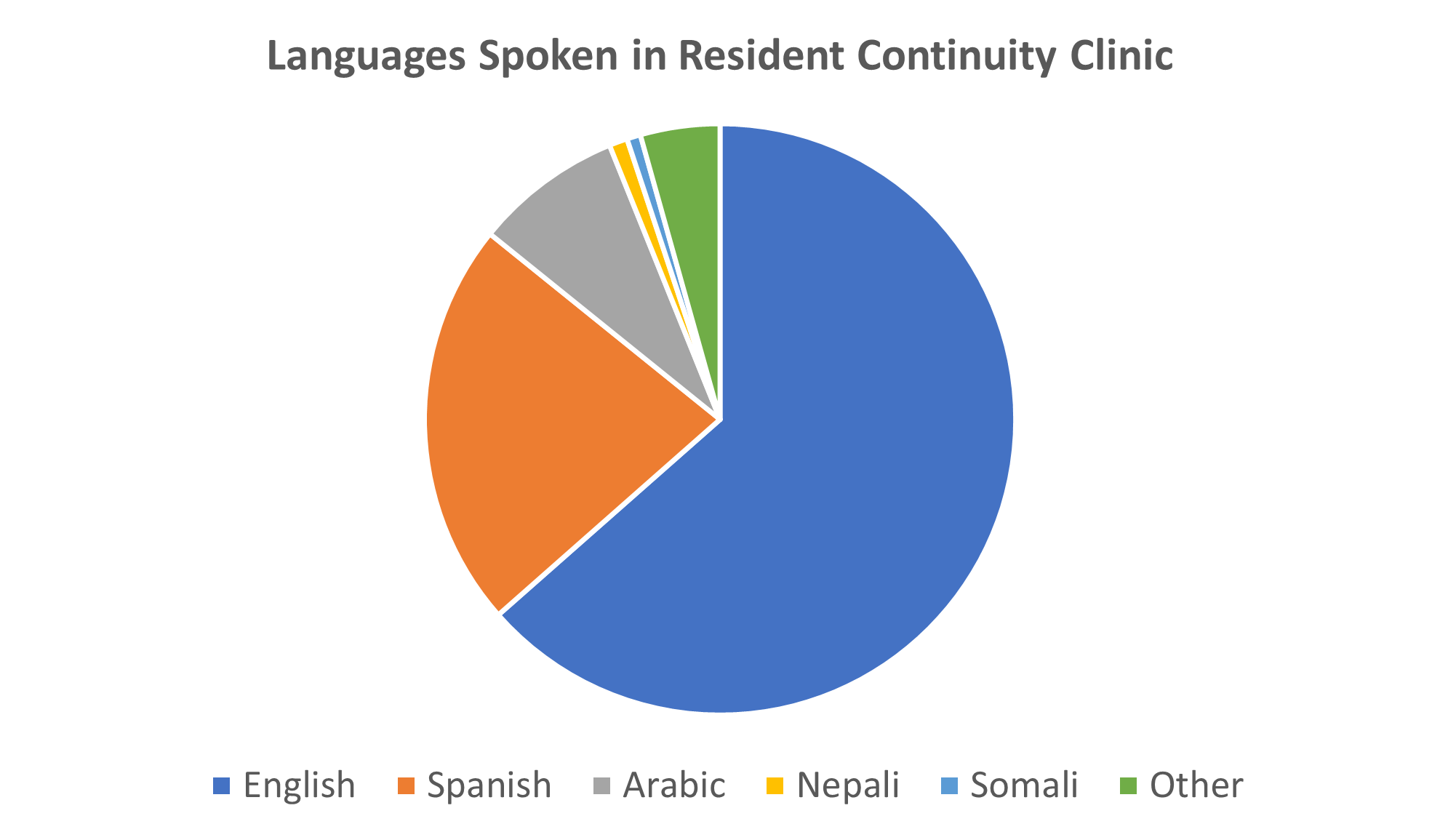 *Other languages include but not limited to: Burmese, Karen, Vietnamese, American Sign Language, Amharic, Chinese, Russian, Swahili, Kurdish, Zomi, Persian/Farsi, Kenyarwanda, Japanese, and Korean.