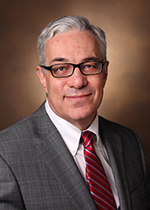 Now is a phenomenal time to become a pediatrician. We stand at the threshold of advances that will improve the lives of children throughout the world. Our commitment to this goal is built on providing residents with challenging clinical and research experiences under the guidance of renowned faculty.
Our residents work and learn together in a supportive, diverse and collaborative environment. We have a thriving Children's Hospital with an established commitment to the Pediatric Residency Program.
Travel and Leisure ranked Nashville first in their list of America's best cities for music. The New York Times calls Nashville "One of the Top Place that Young College Graduates are Choosing to Live" and Zagat named us "One of America's Next Hot Food Cities."
We have a long and established tradition of academic excellence, and we invite you to learn more about our program and our city. Most importantly, we invite you to visit and meet our residents, faculty, and staff who are the heart and soul of this program.
Sincerely,
Steve Webber, MBChB, MRCP
James C. Overall Professor and Chair of the Department of Pediatrics
Mission
Our mission is to provide a comprehensive experience in general and subspecialty pediatrics with the flexibility to meet the educational needs of individual housestaff members, allowing them to follow career paths which take advantage of their individual gifts and to become leaders in their chosen areas of interest.