Since its inception in 1974, our division has been dedicated to the comprehensive care of children and young adults with nutritional, gastrointestinal, or liver disorders. Our mission is to provide family-centered, state-of-the-art treatment for these disorders, to foster new discoveries that will change the manner in which they are prevented or treated in the future, and to train the next generation of physicians to become experts in our field.
Consistently recognized by the U.S. News and World Report survey as being among the best clinical programs in the nation, the Division has developed several programs of clinical excellence that are multi-disciplinary and intimately linked to the research and educational missions. These include:
Clostridium Difficile, Dybiosis and Fecal transplant Clinic
Colorectal Multidisciplinary Program
Complex Aero-Digestive Evaluation Team (CADET) Clinic
Complex defecation disorders
Functional Gastrointestinal Disorders Program
Pancreato-biliary diseases

Gastrointestinal Disorders in Autistic children (in conjunction with the Autism Treatment Network)
Inflammatory Bowel Disease Program
Interventional and Therapeutic Endoscopy
Liver/Hepatology Clinic and Liver Transplant Program
Nutrition and Intestinal Rehabilitation
Motility and Neurogastroenterology
Our goal is to also provide exceptional care for children in their own communities when possible, and we now have satellite outpatient programs in seven different sites across Tennessee.
The division maintains an active clinical, translational and basic science research program funded in part by competitive grants from the National Institute of Health (NIH) at the RO-1 level, the American College of Gastroenterology (ACG), and the Crohns and Colitis Foundation of America (CCFA). The division is currently undertaking more than 20 clinical research studies, including industry-sponsored, investigator-initiated, and multicenter studies. Several of our junior faculty have been supported by NIH-career development awards (K12, Kl2, KO8, K23). We are also part of several research consortia, including the CEGIR (eosinophilic esophagitis), PediCode (congenital diarrhea), and the Aerodigestive Society research consortia. Our research is best described as being "patient-inspired," reflecting research focused on providing knowledge and cures for our patients. We also study diseases that affect large populations of children. Often in collaboration with investigators across the medical center, our research includes discovery in the areas of pediatric inflammatory bowel diseases, functional bowel disorders, eosinophilic disorders, Clostridium difficile infections, congenital diarrhea, nausea, pharmacology of medications, as well as global health-related research in underprivileged settings in Columbia, Brazil, and Nigeria.
Launched in 1981, our sought-after fellowship-training program has six fellows at any one time. The fellowship program is partially funded by an NIH T-32 post-doctoral training grant held jointly with the adult Gastroenterology Department and has a track record of supporting concomitant matriculation in graduate training degrees (e.g. MPH, MSCI) for many of our trainees. We have launched several innovative educational programs, including a graduate internship for psychology students. A number of our trainees have received young investigator awards from national specialty societies, such as the North American Society of Pediatric Gastroenterology, Hepatology and Nutrition (NASPGHAN), and many have obtained supplemental funding from the Vanderbilt NIH-funded Digestive Disease Center and the NIH-funded Clinical Translational Science Awards (CTSA) Program. Over 80% of our alumni remain in academia. There are several activities within the Department that also support the development of early and mid-career faculty, including the Katherine Dodd Faculty Scholars Program and the Turner-Hazinski Career Development Award. A source of continuous pride, our fellow and faculty alumni have achieved national and international prominence and leadership positions as Pediatric Department chair persons, GI division directors, and holders of endowed chairs.
I invite you to contact me or any of our faculty regarding opportunities for education, training and collaborations.
Best regards,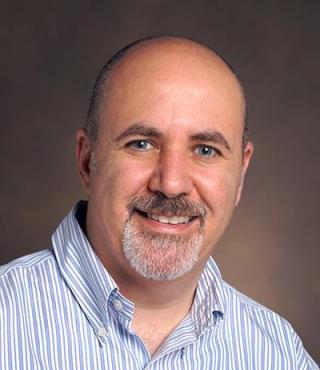 Sari Acra, MD, MPH
Division Chief, Division of Pediatric Gastroenterology, Hepatology, and Nutrition
Fellowship Director, Pediatric Gastroenterology, Hepatology, and Nutrition Fellowship Program
Professor of Pediatrics, Department of Pediatrics