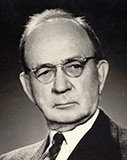 1905
Dr. Owen Wilson
In 1905, Dr. Owen H. Wilson, professor of anatomy at Vanderbilt School of Medicine, was named the first chairman of the Department of Pediatrics. At the time, medical treatment for children was very similar to adult care and pediatrics was just emerging as a distinct specialty at most medical schools. A pediatric specialty was largely non-technical and considered by many practitioners to be the purest of medical specialties.
---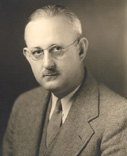 1928
Dr. Horton Casparis
"Every child needs security."
Dr. Horton Casparis was named the chair of the Department in 1928 and brought with him a consuming interest in the emotional and mental well-being of children as well as their physical health. During his tenure, Vanderbilt researchers led the way to several major discoveries, including the chicken embryo technique for the production of vaccines and the recognition that mumps is caused by a virus. When Dr. Casparis died suddenly in 1942, the search began for a new Chair to lead the Department.
---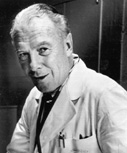 1943
Dr. Amos Christie
"Let's keep it small and let's keep it good"
When Dr. Amos Christie, a talented pediatrician and dedicated teacher, arrived as chairman in 1943, it was a time of remarkable growth and change. Dr. Christie had to find the balance between the mission for care, the mission for research and the mission for education. Education was his passion. He believed that if the students and residents received the best training, the patients would receive the best care, and that in order for their research to have any value at the bedside, the residents had to be outstanding health care providers first. Under his stewardship, the pediatric program at Vanderbilt became renowned nationwide for its excellence, its intensity and its unique approach to training young doctors. Over ten pediatricians who trained under Christie went on to chair pediatric departments all over the country and to hold prestigious positions in the most powerful professional organizations, a remarkable achievement for a small, up-and-coming program. 
In 1953, Vanderbilt opened a new ward in pediatrics dedicated to polio patients, one of only ten in the nation, which brought more national recognition to the hospital. This ward eventually provided the basis for the landmark "hospital-within-a-hospital" concept. Meanwhile Dr. Mildred Stahlman, a pioneer in the field of neonatology, was in the process of creating the first modern newborn intensive care unit in the world. Her research and vision for a unit dedicated to critically ill infants fundamentally changed pediatric medicine. A different mentality was emerging among providers that children are not little adults and should not be treated as such.
---

1968
Dr. David Karzon
"The Children's Hospital is not bricks and mortar,  it is a way of approaching children's medical needs."
In 1968, after Dr. Christie's retirement, Dr. David Karzon accepted the chairmanship of the Department of Pediatrics with the goal of making a children's hospital a reality. He knew great medicine and great science were being practiced in his department, and he wanted a facility to match.  After several years of building support both within the community and within the university, Dr. Karzon persuaded the Vanderbilt Board of Trustees to establish the Children's Regional Medical Center (CRMC) in 1970, which was housed within the existing Vanderbilt University Medical Center. In 1971, the Junior League Home for Crippled Children, an acclaimed freestanding hospital with a long history in the community, officially moved into the CRMC. By 1971, the name was changed to the Children's Hospital at Vanderbilt University, and Dr. Karzon's goal was realized.
Dr. Karzon continued to focus on recruiting energetic physicians from all over the globe, bringing rising young stars in the world of pediatrics to Vanderbilt. He offered them a golden opportunity to build their subspecialties and define a medical field as it was unfolding. He also considered it essential to maintain the strong teaching program in pediatrics that had become so renowned under the leadership of Amos Christie. A new Vanderbilt University Hospital facility opened its doors in 1980, with three floors dedicated to the Children's Hospital.
---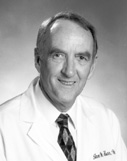 1988
Dr. Ian Burr
In 1988, renowned endocrinologist Dr. Ian Burr became the Chairman of the Department. The "hospital-within-a-hospital" concept gained wide acceptance and people from medical centers all over the country came to Vanderbilt to study this model for pediatric care. Under Dr. Burr's leadership, the Department grew to include 29 subspecialties and continued to attract outstanding clinicians and physician-scientists. By the late 1990s, plans for a large freestanding Children's Hospital were finally underway, and Dr. Burr stepped down as chairman in order to oversee the design and development of the new facility.
---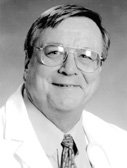 2000
Dr. Arnold Strauss
Dr. Arnold Strauss arrived at Vanderbilt in 2000, bringing an outstanding national reputation in basic and applied research in Pediatric Cardiology to his new roles as Chairman of the Department and Medical Director of the Children's Hospital. Under his leadership, the university built and opened the current freestanding Children's Hospital. Dr. Strauss expanded the pediatric faculty with leading physician-scientists and educators and significantly increased grant funding for research until stepping down in 2007.
A respected scientist, cardiologist, teacher, and leader, Dr. Strauss has received three of the most prestigious awards in research: The E Mead Johnson Awards for Excellence in Pediatric Research, the American Heart Association Basic Science Research Award, and membership in the Institute of Medicine of the National Academy of Sciences. 
---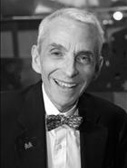 2008
Dr. Jonathan Gitlin
Dr. Jonathan Gitlin guided the department as chairman from 2008 to 2011. Before coming to Vanderbilt, Dr. Gitlin was the Helene B. Roberson Professor of Pediatrics and professor of Genetics at Washington University School of Medicine and scientific director of the Children's Discovery Institute. He taught and cared for patients at St. Louis Children's Hospital, where he was also chief of the Division of Genetics & Genomic Medicine. Dr. Gitlin has authored or co-authored more than 120 peer-reviewed publications and serves on several councils and committees, including roles at the National Institutes of Health's National Institute of Child Health and Human Development and the March of Dimes.
---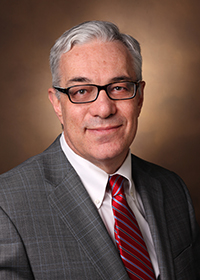 2012
Dr. Steven Webber
Since becoming chair in 2012, Dr. Steven Webber has guided the department towards tremendous growth in research, education, and clinical care. His experience as a cardiologist, researcher, teacher, and administrator provides a broad base of skills needed to lead the department during challenging times in health care. Dr. Webber came from Pittsburgh in 2012, where he served as the chief of the Division of Pediatric Cardiology at the Children's Hospital of Pittsburgh of UPMC. A native of the United Kingdom, Dr. Webber graduated from the University of Bristol Medical School. He is the author of more than 200 peer-reviewed publications and highly respected for his experience growing clinical outreach programs.