It is my pleasure to introduce our areas of focus in the Division of Pediatric Outreach Medicine. We strive to bring world class pediatric care closer to home. Our areas of expertise and involvement include:
General Pediatrics for Well-Child Care
After Hours Pediatrics
Urgent Care Pediatrics

Newborn Pediatrics
Pediatric Hospital Medicine
Our team is composed of pediatricians and nurse practitioners who thrive in a multitude of ambulatory and hospital-based practices that all bring expert care closer to our families' homes. We believe that helping children receive the highest quality of care in their communities will enable them to live their best lives. We are continuously evaluating our practices to provide evidenced-based care for well child visits, acute visits at nights and on the weekends, as well as Delivery Room services and General Pediatric Inpatient Services at our affiliated hospitals. 
Education, quality improvement, and the creation of new knowledge are critical to the mission of the Division of Outreach Medicine. We have many faculty members with roles in medical student education at the Vanderbilt University School of Medicine as well as in specialty societies that help continue to advance our care delivery. We value the relationship with our community and lead efforts in Pediatrics-based and community-based partnerships to improve the health of communities.
I invite you to learn more about the division through our website and contact us with any questions.
Best regards,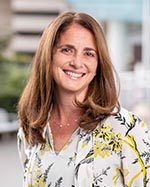 Kris P. Rehm, MD, MMHC, SFHM
Professor of Pediatrics, Outreach Medicine
Associate Chief Medical Officer Children's Services, Vanderbilt Medical Group
Director, Division of Pediatric Outreach Medicine
Vice Chair for Outreach Services, Department of Pediatrics
Vanderbilt University Medical Center