Our division cares for critically ill infants and children from birth through adolescence in two locations. The Pediatric Intensive Care Unit (PICU) serves children with primary medical conditions or following surgical procedures performed by a variety of groups including: Pediatric Surgery (including trauma), Neurosurgery, Otolaryngology and others. The Pediatric Cardiac Intensive Care unit (PCICU) cares for children with primary heart disease, both congenital and acquired. We are committed to excellence in patient care, research, and in the training of the next generation of intensive care physicians. Our faculty members work collaboratively with pediatric specialists throughout Monroe Carell Jr. Children's Hospital at Vanderbilt (Monroe Carell) to provide a highly coordinated approach to caring for critically ill children.
Patient Care
The PICU is a 42-bed unit that provides highly specialized care for critically ill children. Monroe Carell is a major referral center for various pediatric subspecialties including trauma, organ transplantation and burns. The PCICU is a 23-bed unit that supports services of the Vanderbilt Pediatric Heart Institute. In addition to admitting over 500 cardiac surgical patients annually, our unit supports one of the highest volume heart transplant programs in the country. The Critical Care Division supports an ECMO (Extracorporeal Membrane Oxygenation) service that provides temporary support of lung and cardiac function and a Rapid Response/Code Team that attends to life-threatening emergencies throughout Monroe Carell. Our division is also proud to be associated with Vanderbilt LifeFlight, one of the highest-rated and busiest critical care air medical transport services in the country. LifeFlight has a dedicated helipad on the roof of Monroe Carell.
Research
Under the guidance of our board-certified faculty, our division has active clinical and basic science research programs. Laboratory research projects focus on the biology of vascular inflammation, mechanisms of cytokine signaling, and on endothelial inflammation in sepsis. Clinical projects are focused on limiting the long-term impact of critical illness on children including assessment of how prolonged critical illness effects brain function (delirium), and the utility of early mobilization of critically ill children in fostering more rapid neurologic recovery. These programs are the product of the strong collaborative efforts between members of the division and the rich research environment present at Monroe Carell and Vanderbilt University Medical Center.
Training
Our fellowship program currently accepts four pediatricians per year for three years of additional training in intensive care. Our goal is to create an environment of collegial scholarship and apprenticeship for trainees in Pediatric Critical Care medicine that fosters learning and growth for both fellows and faculty. Within this environment, we promote the development of empathy, respect, professionalism, scholarly inquiry, clinical excellence, and effective leadership as traits essential to practitioners of Pediatric Critical Care.
I invite you to learn more about the division through our website and contact us regarding opportunities for education, training and collaborations.
Best regards,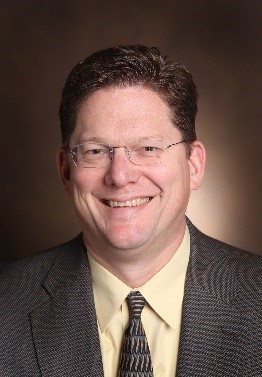 Fred S. Lamb, MD, PhD
Director, Division of Pediatric Critical Care
Cornelius Vanderbilt Chair
Professor of Pediatrics and Molecular Physiology and Biophysics