The Division of Developmental Medicine's mission is to provide excellent patient care, quality medical education and innovative clinical research programs to children with neurodevelopmental disabilities and their families.
Our division focuses on assessment and treatment of children with neurodevelopmental disabilities. Our clinics provide developmental screening, medical evaluation and treatment and psychological assessment and intervention. We offer care to children with a wide variety of developmental concerns, including autism, cerebral palsy and spasticity, intellectual disability, developmental delay and ADHD.
We operate in close collaboration with the Vanderbilt Kennedy Center (VKC). The VKC's Treatment and Research Institute for Autism Spectrum Disorders (TRIAD) conducts research related to many different topics. These include novel methods for rapid identification of ASD, participation in federally funded work to understand the prevalence of ASD within the state of Tennessee, studies of treatment outcomes within educational and early intervention settings, and partnerships with other departments focused developing innovative training approaches and technologies.
As exhibited by our thriving fellowship program, we are committed to providing an aspiring developmental-behavioral pediatrician with an exceptional educational experience, professional support, and academic opportunities to become a successful specialist.
Thank you for your interest, and I invite you to learn more about the division through our website and to contact us with questions and/or interest in collaboration.
Sincerely,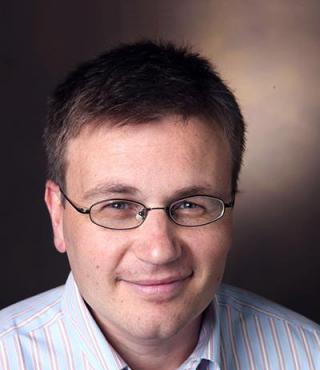 Zachary Warren, PhD
Director, Division of Developmental Medicine
Professor of Pediatrics, Psychiatry & Behavioral Sciences, and Special Education
Executive Director, Vanderbilt Kennedy Center Treatment and Research Institute for Autism Spectrum Disorders (TRIAD)