Thank you for your interest in our program. We participate in the Electronic Residency Application Service (ERAS) and only accept applications in this manner. Our program number is 1702320C0. 
We require three letters of recommendation (but not specifically a Chairman's letter). Although a letter from your pediatric clerkship or acting internship is recommended, we recognize that may not be possible this year. USMLE Step 1 is required at the time of interview; Step 2 is required prior to an intern's official start date.
Physician-Scientist Training Program
The Vanderbilt Residency Program is committed to fostering the career development of talented child health scholars in the residency program who use the American Board of Pediatrics Research Pathways (Accelerated Research Pathway and Integrated Research Pathway) to optimize and individualize general pediatric, subspecialty, and research training. Our Physician Scientist Training Community provides mentoring and support to accelerate established research career trajectories for residents with MD/PhD or other significant research background. If you are interested in participating in this pathway for your training, please notify Dr. Dan Moore (daniel.moore@vumc.org) and Dr. Whitney Browning (whitney.browning@vumc.org) at the time of your application. We will offer separate interview days to selected physician-scientist candidates.
International Medical Graduates
International medical graduates must contact the Educational Commission for Foreign Medical Graduates (ECFMG) for their application materials and eligibility requirements. Go to www.ecfmg.org to download the application kit.
Due to the vast amount of highly qualified applicants, only a small number of international medical graduates are invited to interview.  For international medical graduates we require:
"Hands-on" clinical experience in the United States (NOT an observership or research)
Two letters of recommendation from clinical supervisors in the United States
USMLE Steps 1 & 2 scores; Step 1 is required at the time of interview; Step 2 is required prior to an intern's official start date
Medical School graduation date of 2018 or later (maximum five years out of Medical School)
We sponsor J-1 Visas.
The Interview Experience
All interviews will be conducted virtually in 2023-2024.
Qualified applicants will be invited to interview during the months of November, December and January on Mondays, Wednesdays and Fridays. We are re-envisioning our interview schedules to allow you time to meet housestaff and faculty, and for you to appreciate the unique aspects of our program as well as provide us a chance to get to know you.
We will continue to offer specific interview experiences for applicants from backgrounds underrepresented in medicine (as defined by the AAMC), both as a chance to get to know residents and faculty but also to ask additional questions about living in the Nashville area. These dates are being finalized now.
In-Person Visits and "Second Looks"
In order to provide as equitable process as possible in the interview process during the present time, and to provide a similar experience for each applicant, we will not be offering any in-person visits during this season, even if off the VUMC campus.
Equal Employment and Affirmative Action
"In compliance with federal law, including the provision of Title VII of the Civil Rights Act of 1964, Title IX of the Education Amendment of 1972, Sections 503 and 504 of the Rehabilitation Act of 1973, the Americans with Disabilities Act (ADA) of 1990, the ADA Amendments Act of 2008, Executive Order 11246, and the Uniformed Services Employment and Reemployment Rights Act, as amended, and the Genetic Information Nondiscrimination Act of 2008, Vanderbilt University does not discriminate against individuals on the basis of their race, sex, religion, color, national or ethnic origin, age, disability, or military service, or genetics information in its administration of educational policies, programs, or activities; admissions policies; scholarship and loan programs; athletic or other University-administered programs; or employment. In addition, the University does not discriminate against individuals on the basis of their sexual orientation, gender identity, or gender expression consistent with the University's nondiscrimination policy."
Visiting Medical Student Rotations
All visiting student rotations are processed via the Vanderbilt University School of Medicine's Office of the Registrar at this link or call (615) 322-7701.
VUMC Department of Pediatrics Visiting URiM Scholar Program
The Department of Pediatrics is pleased to offer a stipend for two visiting students completing a 4-week Pediatric Acting Internship (AI) or Advanced Clinical Elective (ACE). The selected students will receive a $2,500 stipend to cover transportation, lodging, meals, and other necessary expenses. Click here to learn more.
VUMC Diversity Scholars Visiting Student Program
We here at Vanderbilt University Medical Center truly value diversity. The Diversity Scholars Visiting Student Program is designed to expose medical students from under-represented in medicine (URM) backgrounds to our clinical departments and foster interest in Vanderbilt residency training programs.
This program would provide financial assistance for current fourth-year medical students to complete a four-week clerkship at Vanderbilt in one of our outstanding clinical departments. Eligible students must be in good standing at an accredited medical school in the US, and must have a letter of recommendation submitted on their behalf from a current faculty member at their institution. Ultimate acceptance into this program is dependent upon acceptance for an away clerkship by the registrar and the Vanderbilt University School of Medicine Office of Enrollment Services.
Accepted students will be provided with monies to offset application fees, travel to Nashville, and housing costs during their four-week clerkship. Any questions about this program should be directed to the Office for Diversity Affairs at (615) 343-8299. Please contact Regina Hockett to request an application.
Contact Us
We hope you will look over our website and submit an application. Contact our program coordinator with questions.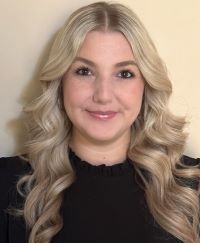 Savannah Britt
savannah.britt@vumc.org
(615) 322-3023