In 1971, Dr. Thomas P. Graham, Jr. became the first Chief of the Division of Pediatric Cardiology and was one of only two Pediatric Cardiologists. Since that time, we have grown to become one of the largest and most comprehensive programs in the country providing excellence in patient care, training, and research focused on children and adults with congenital heart disease. As only the second Chief of the division, I am proud to work with a comprehensive team of professionals focused on providing state of the art clinical service as well as fostering new knowledge through research to advance therapies and improved clinical outcomes. We offer our patients access to a collegial cadre of experts that encompass the entire spectrum of pediatric cardiovascular subspecialties including:
Advance imaging modalities including echo, MRI, CT and 3D modeling
Interventional cardiology
Electrophysiology and Arrhythmia ablation
Fetal echocardiography

Heart failure management
Heart transplant
Genetic Evaluation
Management of Adults with Congenital Heart Disease
Our team is continually at the forefront of research in new and innovative approaches to the diagnosis, treatment and clinical management of congenital heart disease. With a multi-million-dollar research funding program our faculty, staff, and fellows are engaged in research that includes basic research on the molecular etiology of CHD, precision medicine strategies to optimize therapeutic interventions, optimization of new imaging modalities for assessment myocardial performance, and development of new devices that are tailored for use in our smallest patients.
Division members have been recognized with major awards and honors for both their research and clinical efforts including the Helen B. Taussig Award from the American Heart Association, given in recognition for seminal contributions to the care of children with congenital heart diseases; The Children's Miracle Network National Achievement Award: and the Gottlieb C. (Bud) Friesinger II Award from Vanderbilt University School of Medicine for the Outstanding Early Career Clinician.
Education and training are fundamental components our mission. In addition to categorical clinical training, we offer subspecialty training in Interventional Cardiology, Pediatric Electrophysiology, Advanced Cardiac Imaging and Pediatric Heart Failure and Transplantation. Our faculty and trainees have obtained competitive funding from the National Institutes of Health, the AHA, and numerous private foundations. Several of our graduates have gone on to assume leadership positions as Divisions Directors or Department Chairs throughout the country.
I invite you to learn more about the division through our website and contact us regarding opportunities for education, training and collaborations.
Best regards,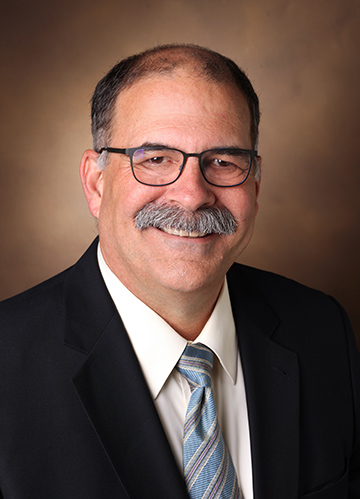 H. Scott Baldwin, MD
Chief, Division of Pediatric Cardiology
Professor of Pediatrics (Cardiology) & Cell & Dev, Biology
Katrina Overall McDonald Chair in Pediatrics