For over 30 years, our division has been dedicated to excellence in patient care, training, and research in pediatric nephrology. Our mission is to foster knowledge through research, teaching and training of physicians and scientists, as well as the delivery of superb clinical care, with the overarching goal of improving childhood health. We are home to a diverse group of clinicians and investigators whose professional interests span across multiple areas of pediatric nephrology and hypertension, including:
Fetal identification of congenital anomalies of the kidney and urinary tract
Chronic kidney disease: evaluations and treatments
Acute and chronic dialysis treatments (Continuous renal replacement therapies,  hemodialysis, and peritoneal dialysis)
Hypertension: evaluation and management
Kidney stones

Kidney transplantation
Cardiovascular disease in children with chronic kidney disease
Outcomes of glomerular diseases
Applying personalized medicine to children with tubular dysfunction
Clinical factors determining risk for acute kidney injury in hospitalized children
Members of the Division evaluate and treat children with congenital or acquired diseases of the kidney and all types of hypertension. We strive to provide family-centered care that is individualized and incorporates recent discoveries and established treatments. The procedures provided by members of the Division include dialysis, apheresis, and leukopheresis, renal transplantation, kidney biopsies, and ambulatory blood pressure monitoring. Faculty receive consultations, requests for second opinions, and renal transplant evaluations from throughout Tennessee and as well as from Virginia, Kentucky, Mississippi, Georgia, and Alabama.
Our team has ongoing research interests in hypertension, contributors to cardiovascular disease and disease progression in children with chronic kidney disease, clinical outcomes of glomerular disease, treatments for chronic kidney disease, and acute and chronic effects of cancer therapy on the kidney.
Education and training are integral to all aspects of our mission. This includes clinical training for residents and medical students; research training and career development for faculty, fellows, and visiting international scholars; and development of programming for national meetings. Faculty members play leadership roles in resident education, take part in education of fellows in medicine-nephrology, and provide ongoing education for faculty and training in other Divisions and Departments.
I invite you to learn more about the division through our website and contact us regarding opportunities for education, training and collaborations.
Best regards,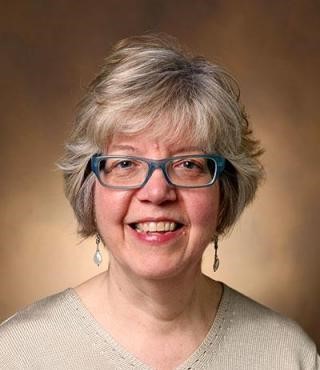 Kathy Jabs, MD
Director, Division of Pediatric Nephrology and Hypertension
Medical Director of Pediatric Kidney Transplant
Associate Professor of Pediatrics