The Vanderbilt-Meharry James Puckette Carter Summer Scholarship Program is an 8-week summer program designed to expose scholars to the benefits of not just delivering the best possible medical care for children, but also advancing the care for the next generation. Our goal is that this experience will further scholars' passion for a career in academic medicine in the fields of Pediatrics or Internal Medicine and pique their interest in pursuing a one-year pull-out research program.
*Applications are now closed for Summer 2022.*
Some highlights and expectations of the program are:
An 8-week, full-time assignment based on the project proposal in your application.
Develop a timeline with your mentor to complete your project within 8 weeks.
Meet institutional requirements for research training and safety, including but not limited to: Human Subject Protections (in addition to that which will be fulfilled at your institution before placement with a mentor), Animal Care and Use, HIPAA. 
Provide a written summary which may include clinical, basic, translational, or other manuscripts.
Remotely meet twice weekly during the 8-week period with Dr. Michael DeBaun, to participate in a small pediatric and medicine journal club. This may occur outside of the workweek.
Participate in weekly education activities with the Rare Disease Network at Vanderbilt University Medical Center.
This scholarship requires 8 weeks of work from May to July, and you must be in good academic standing with Meharry Medical College. You will receive a stiped for completion of the 8-week window.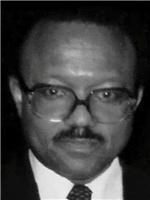 Dr. James Puckette Carter served on the Vanderbilt University School of Medicine faculty from 1965 to 1976. Carter was the first African American faculty member in the Department of Pediatrics and the first full-time African American on the VUSM faculty. Carter was born in Chicago, Illinois, in 1933. He graduated from Northwestern University with a Bachelor of Science degree in chemistry in 1954 and earned an MD from Northwestern University School of Medicine in 1957. Carter earned an MS in parasitology and a Ph.D. in nutrition in 1963 from Columbia University. After training, he came to VUSM as a staff pediatrician and nutritionist with appointments in pediatrics and biochemistry from 1965-1976. He then moved to Tulane University School of Medicine, where he was the inaugural chair of the Department of Nutrition and served the rest of his academic career there.
For more information, please contact Jenny Beck, Program Manager, at jenny.beck@vumc.org or Dr. Michael DeBaun at m.debaun@vumc.org.