Since its inception as a clinic in 1969 and a division in 1975, we have been dedicated to excellence in patient care, research and education in pediatric hematology and oncology. Our mission is to improve the lives of children with blood disorders and cancer, advance discovery through research, and train the leaders of the future. Pediatric hematology/oncology is a diverse field which includes many areas, including but not limited to:
Leukemia and lymphoma
Solid organ cancers
Brain and spinal tumors
Bone and soft tissue sarcomas
Retinoblastoma
Cancer survivorship

Immunodeficiency
Non-malignant hematology
Hemostasis and thrombosis
Sickle cell disease and thalassemia
Bone marrow failure
Vascular malformations
Across the many diseases within hematology and oncology, we provide state-of-the art clinical care and access to cutting edge therapies and clinical trials. Our faculty include nationally and internationally recognized leaders in the field. We are the only pediatric hematology/oncology program in the state of Tennessee with a unique combination of clinical programs in both hematology and oncology and access to all pediatric subspecialties all within our medical center. Our clinical care is supported by a multi-specialty, multidisciplinary specialty team of physicians, nurses, psychologists, pharmacists, social workers, nutritionists, child life specialists and others who all work together to provide evidence-based family-centered care.
Our team conducts basic science, clinical and population-based research with studies conducted in the United States and abroad. With multi-million dollar funding from the National Institutes of Health, foundations and generous donors, our faculty, staff, trainees and students are committed to new discovery that will lead to prevention, early detection, and treatment for blood disorders and cancer. Our faculty have appointments, including leadership roles in the Vanderbilt-Ingram Cancer Center, the only National Cancer Institute designated comprehensive cancer center in the state of
Tennessee that serves both adults and children.

Education and training are essential to our mission. This includes clinical and research training for medical students, residents, fellows and faculty including those visiting from other institutions in the country and internationally. We have specialized career development grants for fellows and junior faculty.
Our website provides more detail about our clinical, research and educational efforts. Please contact us if we can provide any information that would be helpful in these areas.
Best regards,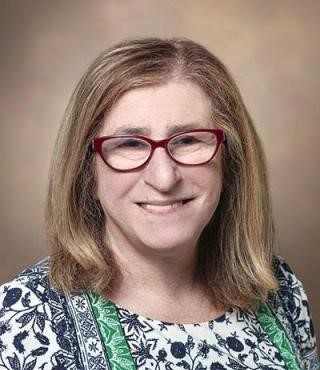 Debra L. Friedman, MD, MS
Director, Division of Pediatric Hematology/Oncology
Professor of Pediatrics and Medicine, Hematology/Oncology
E. Bronson Ingram Chair in Pediatric Oncology, Department of Pediatrics
Associate Director for Community Science and Health Outcomes, Vanderbilt-Ingram Cancer Center