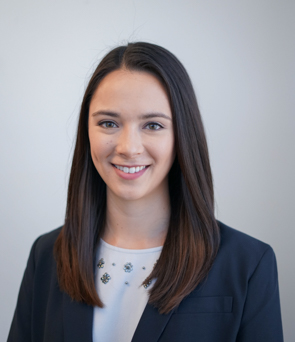 Medical School: Tulane University
College: University of Notre Dame
Hometown: Hinsdale, Illinois
Kristina was born and raised in the suburbs of Chicago. She attended the University of Notre Dame for college and majored in Science Preprofessional Studies and Psychology. Shockingly, she attended every football game (Go Irish!) and will probably never have such enthusiasm for sports again. After college, she worked for Cerner Corporation in Kansas City, Missouri as a Perioperative Services consultant. For a year, she enjoyed traveling the country and working with different healthcare systems. For medical school, she attended Tulane University in New Orleans. She was happy to trade Midwest winters for warmer temperatures, but the hurricanes and cockroaches led her to migrate further North for residency. Outside of medicine, Kristina loves to exercise, explore local restaurants and businesses as a Yelp Elite member, cook, bake, and play with her quarantine cat, Lily. She is so excited and grateful to live in Nashville, join the Vanderbilt Pediatrics family, and reunite with her fiancé, an Internal Medicine resident.