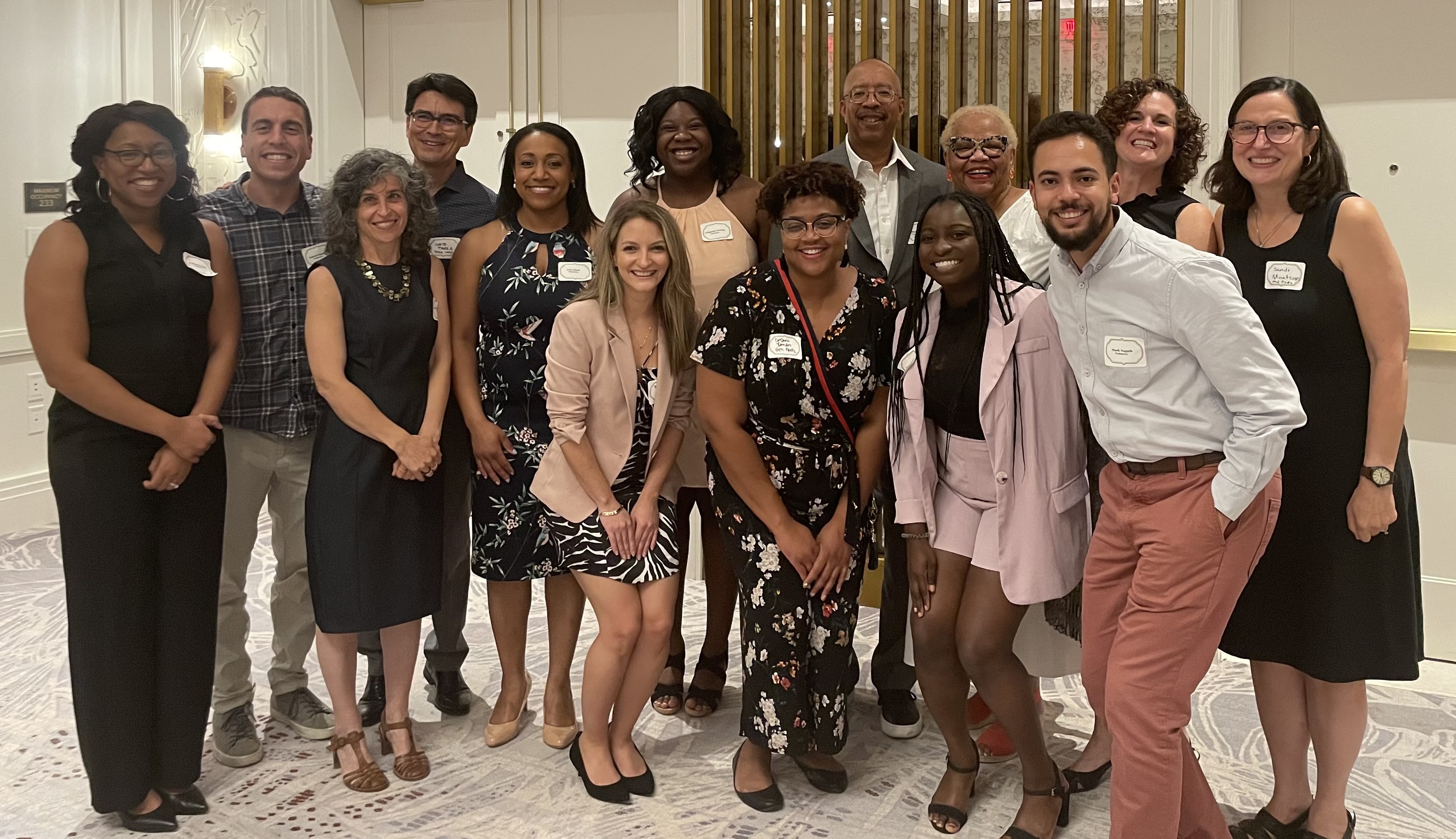 Our residency program is committed to training the best residents from all ethnic, racial, gender, and socioeconomic groups. We recruit residents from across the U.S. and beyond. Our goal is to promote an inclusive work environment and culture of belonging, welcoming all backgrounds and experiences, reflective of the communities we serve. We are dedicated to promoting health equity and delivering high-quality care to all patients. Our program is also committed to working toward health equity by educating future pediatricians on topics such as health disparities, adverse childhood events, implicit bias, health systems, and structural racism. We understand our role in the community we serve, and through outreach and advocacy, we will continue to partner with our community to work towards equity and justice.
Department of Pediatrics Advisory Committee for Diversity, Equity, and Inclusion (DEI)
The Department of Pediatrics Diversity, Equity, and Inclusion Advisory Committee is chaired by Dr. Erin Boyd and includes several faculty members, residents, and housestaff. The committee was established in 2020 to serve in an advisory capacity to the Chair of the Department of Pediatrics. The committee's charge is to identify and recommend specific actionable opportunities and potential resource needs required to create sustainable change and measurable impact in diversity and inclusion for Department faculty and trainees, and health equity for the patients and communities that we serve. 
VUMC Racial Equity Task Force
The VUMC Racial Equity Task Force was charged with identifying barriers to and opportunities for achieving racial equity at VUMC and VUSM. The task force was co-chaired by Dr. Michael DeBaun, Karampreet (Peety) Kaur, VUSM class of 2021 president, and Mamie Williams, MPH, MSN, FNP-BC, director of Nurse Safety and Well-being.
In December 2020, this group released 62 primary recommendations and 152 sub recommendations. Some actions that have already been taken based on these recommendations include the elimination of race-based glomerular filtration rate reporting; full-day antiracism training for VUMC executive leadership and Board of Directors; increased VUMC minimum wage to $15/hour; and focus on health equity during GME orientation.
Click here to read more about the VUMC Racial Equity Task Force's initial recommendations.
LGBTQ+ Pediatric Residency Council
The purpose of this resident-led group is to create a space of inclusion for the LGBTQ+ community and its allies while advocating in support of LGBTQ+ children, adolescents, parents, and health professionals. We strive to recognize the unique needs of our LGBTQ+ patients and create an environment in which both our patients and coworkers are supported. Our current projects include establishing an LGBTQ+ lecture series for residents, incorporating preferred patient names/pronouns in the electronic medical record, and more.
Resources
Visit the following websites for additional information.
Diversity, Equity, and Inclusion
Department of Pediatrics
Office of Health Equity
Vanderbilt University Medical Center
Office of Inclusion and Health Equity
Department of Pediatrics and the Monroe Carell Jr. Children's Hospital at Vanderbilt
Office of Diversity in Graduate Medical Education
Vanderbilt University School of Medicine
Minority Housestaff for Academic and Medical Achievement
Vanderbilt University School of Medicine
Meharry-Vanderbilt Alliance
Vanderbilt University Medical Center
Program for LGBTQ Health
Vanderbilt University Medical Center
Top Hospitals for Diversity
Vanderbilt University Medical Center
URiM Visiting Scholar Program
Vanderbilt University Medical Center
For additional information, contact:
Arie L. Nettles, Ph.D.
Director, Office of Inclusion and Health Equity
Associate Professor of Clinical Pediatrics
Division of Developmental Medicine
arie.l.nettles@vumc.org
Adriana Bialostozky, M.D.
Director of Faculty Diversity and Inclusion, Office of Faculty Development
Vice Chair of Diversity, Equity, and Inclusion, Department of Pediatrics
Associate Professor of Pediatrics
Division of Academic General Pediatrics
adriana.bialostozky@vumc.org
Nicole Parada-Parra, M.D.
Chief Resident
nicole.parada.parra@vumc.org