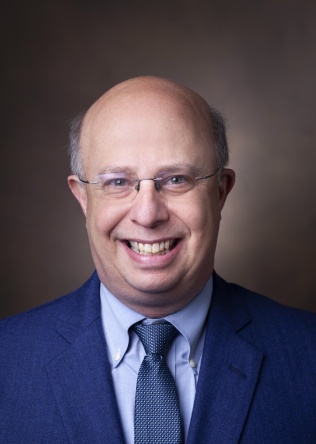 Leonard
B.
Bacharier
MD
Janie Robinson and John Moore Lee Chair in Pediatrics
Allergy/Immunology/Pulmonary Medicine
Center for Clinical and Translational Research
Delivery Address
Doctors' Office Tower
2200 Children's Way
Nashville
Tennessee
37232-9500
Dr. Bacharier's career has focused on clinical research to help understand and improve the care of children with asthma. His clinical/translational research efforts are directed at the pathogenesis of asthma in early life and approaches to asthma management throughout childhood, including multi-center federally funded clinical trials in asthma. He is the Principal investigator on several NIH-sponsored clinical and translational studies, including the Respiratory Syncytial Virus (RSV) Bronchiolitis in Early Life (RBEL) prospective cohort study (R01 HL092486-01A2). Dr. Bacharier served as the Principal Investigator of the St. Louis site of the NHBLI-funded AsthmaNet (U10HL098098), a multi-centered network exploring new approaches to asthma therapy in children and adults, as well as mechanistic studies exploring the pathobiology which underlies asthma. He served as the lead investigator for the first 2 AsthmaNet clinical trials in the pediatric age group. He currently serves as a Co-Investigator in the NHLBI-PrecISE Network [UG1HL139119] and as Principal Investigator for the Clinical Coordinating Center for the NHLBI-supported Vitamin D Antenatal Asthma Reduction Trial (R01 HL091075) examining the effects of antenatal vitamin D supplementation on early life respiratory disease and asthma. Dr. Bacharier serves as a site co-principal investigator in the NIAID-supported Inner City Asthma Consortium [ICAC, NO1 AI025496], and including the URECA birth cohort study, CRITICAL and MUPPITS studies. He is the St. Louis site Co-PI for the ORBEX [R01 HL30045] multicenter asthma prevention trial.
leonard.bacharier@vumc.org
Childhood asthma, food allergy, severe asthma
M.D.
Washington University School of Medicine, St. Louis, MO
Internship
Pediatrics - St. Louis Children's Hospital, St. Louis, MO
Residency
Pediatrics - St. Louis Children's Hospital, St. Louis, MO
Fellowship
Allergy and Immunology - Boston Children's Hospital, Boston, MA