The Vanderbilt University Neonatal-Perinatal Fellowship Program was established in 1962, one of the first in the United States. Contemporary clinical care, an outstanding research environment, and dedicated faculty contribute to an extraordinary training experience for up to 4 fellows in each of 3 years. Fellows join our program from all over the United States.
Our program is directed towards developing academic leaders in the field of neonatology through innovative clinical care, basic science research, clinical research, and education.
Our mission is:
To train exemplary clinicians with a comprehensive understanding of fetal and neonatal physiology and pathophysiology and commitment to evidence-based practices in neonatal care
To provide an excellent scholarly experience in the development of scientific knowledge
To encourage the pursuit of an academic career in neonatology
This is accomplished through a comprehensive clinical experience in the Neonatal Intensive Care Units at Monroe Carell Jr. Children's Hospital at Vanderbilt and Vanderbilt University Medical Center; a structured curriculum that includes fetal and neonatal physiology and pathophysiology, as well as research design and methodology, statistics, and ethics; and a mentored research experience typically leading to presentations at national meetings, peer-reviewed publications, or completion of an advanced degree. Upon successful completion of the program, fellows are eligible for certification by the American Board of Pediatrics Sub-board of Neonatal-Perinatal Medicine.
Our division's faculty has a wide array of clinical interests including:
Bioethics
Care of the extremely low gestational age infant
Comprehensive multidisciplinary fetal care
Care of the neonate with pre-operative congenital heart disease
Chronic lung disease

Congenital diaphragmatic hernia
ECMO in the neonate
Quality Science
Health Services Research
Ventilatory mechanics
Our faculty also perform research in the following areas:
Bioethics
Bioinformatics
Determinants of preterm labor
Health Policy
Lung development
Lung injury and recovery mechanisms

Patent ductus arteriosus
Pregnancy and Women's Health
Pulmonary hypertension
Reproductive biology
Vascular development
In addition to the research opportunities available within the Division, our fellows are able to take advantage of the many research opportunities throughout the Vanderbilt system. We are proud of the diverse research that our faculty and fellows undertake and the tremendous clinical and research mentorship opportunities available. We are glad you are considering our program for your training and look forward to hearing from you.
Best regards,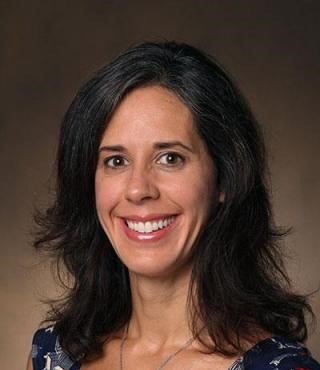 Maria Krakauer, MD
Fellowship Program Director
maria.krakauer@vumc.org