Thank you for your interest in the Pediatric Infectious Diseases Fellowship training program at Vanderbilt University Medical Center and the Monroe Carell Jr. Children's Hospital at Vanderbilt. In our opinion, there is no pediatric subspecialty that is as dynamic and critical for public health with as many diverse career choices and opportunities for discovery as that of the field of infectious diseases. 
Our trainees go on to pursue a wide variety of careers within pediatric infectious diseases, and recent graduates have selected such diverse paths as developing basic science research programs in bacterial or viral pathogenesis, serving as an Epidemic Intelligence Service officers for the CDC, conducting patient-oriented translational research investigating viral or bacterial pathogens, developing an outpatient antibiotic stewardship program, or obtaining a Masters of Public Health to pursue epidemiologic infectious disease research both domestically and globally.
Our clinical training program provides a rich experience with dedicated services for general pediatric infectious diseases, an immunocompromised host service, and an outpatient ID service. As a tertiary care children's hospital with a wide catchment area and active transplant programs, we have no shortage of interesting cases and learning opportunities.
The Pediatric ID faculty at Vanderbilt are deeply committed to mentorship and to the development of the next generation of the Pediatric ID community. Current ID faculty are nationally and internationally recognized and have a wide range of clinical and research interesting, including:
Antimicrobial and Diagnostic Stewardship (both Inpatient and Outpatient)
Vaccine Development and Clinical Trials
Vaccine Safety and Advocacy
Epidemiology of Viral Respiratory and Gastrointestinal Infections
Staphylococcus aureus Pathogenesis and Novel Therapeutics
HIV Education and Care in the Developing World
Hepatitis C
Respiratory Viral Pathogenesis
Antibiotic Resistance in the Developing World
Care of the Immunocompromised Host
We also have a long history of collaboration with other divisions and departments at Vanderbilt, and recent fellows have enjoyed training within the Vanderbilt Vaccine Center, the Vanderbilt Institute for Global Health, and laboratories in other divisions such as Adult and Pediatric Allergy, Immunology, and Pulmonary Medicine, and Adult Infectious Diseases.
No matter what combination of clinical care, research (whether basic, translational, clinical, epidemiologic, or global health), infection control, or antimicrobial stewardship you ultimately choose for your career, we are well equipped to provide you with the critical skills and tools to pursue a productive and enjoyable career in pediatric infectious diseases. Please don't hesitate to reach out with any questions you may have, and we look forward to hearing from you!
Sincerely,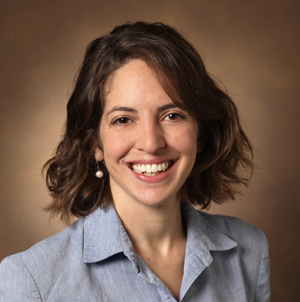 Program Director, Pediatric Infectious Diseases Fellowship
Associate Medical Director, Pediatric Antimicrobial Stewardship Program
Assistant Professor of Pediatrics
Vanderbilt University Medical Center