Dear Future Leaders in Pediatric Endocrinology,
We are delighted to showcase our fellowship program in pediatric endocrinology, and we would be happy to hear from you directly if you have questions about our program. I hope the information provided on this website will serve as an introduction to what you can expect from our program including the diverse interests of our faculty, the amazing opportunities available for learning, and the rich culture and fun available in the city of Nashville.
The Division of Pediatric Endocrinology is one of the largest such divisions in the country. Our 14 faculty see over 30,000 patient visits annually. We are supported by nurses, psychologists, social workers, child life specialists, dietitians, diabetes educators, and families as we work to achieve the best outcome for every child living with an endocrine disorder.
In addition to our commitment to the clinical service we provide to over nine states in the Southeastern United States, we are also committed to discovery. Our division has multiple NIH-funded investigators and is a Clinical Center within the Type 1 Diabetes TrialNet, where we help lead the next advances in prevention and cure for T1D.
Within all this opportunity, we are committed to education and to helping trainees develop their own paths as pediatric endocrinologists. Previous fellows have uncovered novel mechanisms of T1D development, have launched basic and translational programs in obesity, and have even investigated endocrine management in Africa among other outstanding projects. Our fellows have won numerous accolades and funding awards while publishing their work and excelling at clinic care. We hope that you might be amongst the next trainees to help shape the future of pediatric endocrinology through training with us.
We hope that you will reach out with any questions that you have about our program. Please let me know if I can help in any way as you pursue your career in pediatric endocrinology.
Sincerely,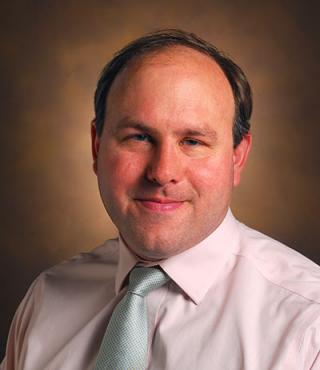 Daniel J. Moore, MD, PhD
Program Director, Pediatric Endocrinology Fellowship Program
Assistant Professor of Pediatrics, Department of Pediatrics