The Child Neurology Residency training program at Vanderbilt is ACGME-approved for a total of 12 resident positions (four positions for each of the three years of Neurology training).
Our standard categorical position consists of two years of Pediatrics followed by three years of Child Neurology (including the required one year of Adult Neurology rotations).
Additional training pathways leading to board eligibility in Child Neurology are possible and are considered on an individual basis.
Application Process
We participate in the National Residency Matching Program (NRMP) through the Electronic Residency Application Service (ERAS) and only accept applications in this manner; our program number is 1702185C0. For this Match, Vanderbilt offers four categorical positions, to begin in July 2023. Categorical positions include the initial two years of Pediatrics training at Vanderbilt, followed by the three years of training in Child Neurology (which will include the required one year of adult neurology training). 
Applicants for the 2023 Match need to submit a single application form to the Child Neurology Categorical Program (1702185C0) to ERAS. This will automatically include the Pediatrics component of our training program. A separate application to the General Pediatrics Residency should not be completed. We require three letters of recommendation. USMLE Step 1 is required at time of interview and Step 2 is required prior to the official start date of intern year. Registration on ERAS for the 2022 Match will open in September 2022. Your application will subsequently be distributed to Vanderbilt for review.
Our interview dates typically range from mid-late October through January. Applicants invited for an interview will meet with faculty from Pediatric Neurology, Pediatrics, and Neurology, as well as our Child Neurology residents. There is also additional optional time to spend with the Pediatrics and Neurology residents. While virtual interviews have changed the experience, there are ample opportunities to get to know our team, department, and medical center.
Find more information about the Match please consult the NRMP website.
Questions?
Please contact Mattie Goostree for more information regarding the program or application process.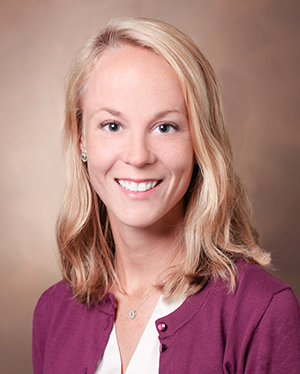 Mattie Goostree
Associate Program Manager
mattie.goostree@vumc.org