Thank you for your interest in the Pediatric Adolescent Medicine Fellowship training program at Vanderbilt University Medical Center and for considering a career in Adolescent Medicine! Fellows in our program will have the opportunity to engage in a rich clinical experience that will prepare them for independent practice in adolescent medicine. We are pleased that you are interested in our institution and eager to show you all that Vanderbilt has to offer.
Our Division of Adolescent & Young Adult Health is comprised of a busy, engaging group of multi-disciplinary providers who serve adolescent and young adult patients and their families for both primary and tertiary care needs. We also have a dedicated inpatient service for adolescent medical care at the Monroe Carell Jr. Children's Hospital at Vanderbilt. The division has five full-time adolescent medicine faculty members. Our team also includes nurses, administrative professionals, an adolescent medicine nurse practitioner, social worker, and registered dietician all dedicated to the care of adolescents and young adults. The division works in close collaboration with behavioral health, clinical nutrition, sports medicine, pediatric and adolescent gynecology, and other pediatric subspecialities.
Our faculty are committed to the success of our trainees and learners. Several faculty members have a dedicated education background and have won clinical and teaching awards. Each of our faculty hold leadership positions in national and international organizations that seek to improve health and health care of adolescents. This program will prepare you for a vibrant career in adolescent medicine and provide you with the skills and experience to be a leader in adolescent medicine. Scholarly activity is highly valued and respected in our center, and our fellows have unique opportunities to pursue their interests in clinical research, advocacy, and quality improvement.
Monroe Carell is a free-standing children's hospital that serves children and their families from Tennessee and neighboring states. The hospital has been named the No. 1 children's hospital in Tennessee and the No. 1 children's hospital in the Southeast by U.S. News & World Report. It is also among only 22 children's hospitals ranked nationally in 10 out of 10 pediatric specialties.
We invite you to see how Vanderbilt can fit into your future, from our excellent facilities to our superb clinical system, and multiple opportunities for scholarly activity. The information provided here will give you an overview of Vanderbilt University Medical Center, the Adolescent Medicine Fellowship educational and clinical programs, as well as the greater Nashville community. Whatever your interests, if you are considering a career in adolescent medicine, we invite you to learn about our program and peruse our website. Please don't hesitate to contact us directly if there is anything we can do to help or if there are any questions you may have. Thank you again for taking the time to consider our program. We look forward to hearing from you!
Sincerely,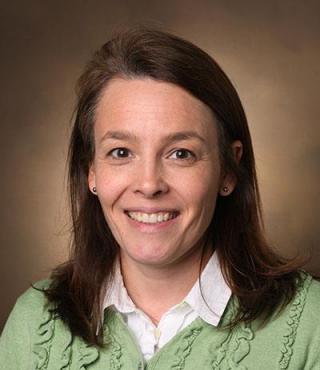 Debra K. Braun-Courville, MD
Associate Professor of Pediatrics
Program Director, Adolescent Medicine Fellowship
Vanderbilt University Medical Center