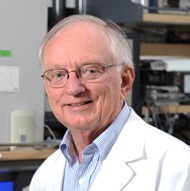 The Robert B. Cotton Lecture was established in 2015 as a tribute to honor the contributions that Dr. Cotton made in the Department of Pediatrics at Vanderbilt University from 1975 to 2014. He served as Chief of the Division of Neonatology from 1989 to 2003 and led the division through a long period of clinical and research growth. His efforts supported the transition to Monroe Carell Jr. Children's Hospital at Vanderbilt in 2005.
Dr. Cotton's passion for research and discovery inspired a generation of neonatologists and perinatal investigators from around the globe. This endowed lectureship was established to honor the memory of his efforts to improve the lives of the newborns and families we serve.
---
2023
"COVID-19: Is the Placenta a Safe Place?"
Rebecca Simmons, MD
Hallam Hurt Professor in Neonatology
Associate Director, Center for Research, Reproduction and Women's Health
Director, Career Development Core for Center of Excellence in Environmental Toxicology
Deputy Director, Center of Excellence in Environmental Toxicology
Member, Faculty Senate Executive Committee
P.I., March of Dimes Preterm Birth Research Center
University of Pennsylvania School of Medicine
Pregnant patients with COVID-19 are at risk for adverse pregnancy outcomes associated with placental dysfunction, including preterm birth, fetal growth restriction, and hypertensive disorders of pregnancy. Placental infection with SARS-CoV-2 is rare, but multiple inflammatory and metabolic factors are likely to affect the placenta, including circulating extracellular vesicles (EVs) derived from various organs that have been associated with COVID-19 pathology and disease severity. In our studies, we analyzed over 600 placentas from COVID-19 pregnancies and found marked changes in placental morphology, characterized by abnormal maternal and fetal vessels, intervillous thrombi, and fibrin deposition, even in the face of mild or asymptomatic disease. We detected increased levels of small EVs in maternal serum from COVID-19 cases compared to controls and increased levels of mitochondrial DNA in EVs from COVID-19 cases. In in vitro experiments, we found increased oxidative stress in uterine endothelial cells and reduced syncytialization of trophoblast cells following exposure to EVs from pregnant COVID-19 patients.
---
2022
"Precision in the Selection of Cardiovascular Drugs in Critically Ill Neonates"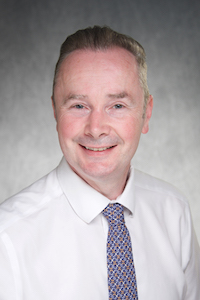 Patrick McNamara, MD
Chief, Division of Neonatology, University of Iowa Stead Family Children's Hospital
Professor of Pediatrics and Internal Medicine, University of Iowa
Vice Chair for Inpatient Acute Care Services, Stead Family Department of Pediatrics
The field of Neonatal Hemodynamics is plagued with uncertainty regarding the optimal approach to monitoring, thresholds for therapeutic intervention and optimal approach to selection of cardiovascular drugs. The use of non-validated measures to adjudicate hemodynamic stability and lack of diagnostic precision available to clinicians has led to overreliance on rigid algorithms and a non-judicious approach towards use of cardiovascular drugs. Most clinicians consider a mean blood pressure (BP) below the gestational age equivalent as indicative of hemodynamic compromise; yet this threshold has not been validated. To better understand the relationship of BP to end-organ performance, an integrated and comprehensive approach is needed which incorporates BP, indices of cardiac output, and vascular tone in the context of the primary pathophysiologic disease state. Adjudication of cardiovascular health be cognizant of the vulnerability of the immature cardiovascular system when selecting cardiovascular drugs. Widespread use of targeted neonatal echocardiography is needed to enhance diagnostic precision, appraise underlying physiology (loading conditions and shunt role) and phenotypic characterization of symptom complexes.
---
2021
"Why do Pediatricians love Oxygen?"
Satyan Lakshminrusimha, MD
Dennis and Nancy Marks Chair
Professor of Pediatrics
Pediatrician-in-Chief
UC Davis Children's Hospital
Oxygen is the elixir of life. It is crucial to dilate pulmonary vasculature and establish lungs as the site of gas exchange. However, starting with Apgar scores, there is a subconscious preference to use higher oxygen levels during the management of neonates, infants and children. It is increasingly evident that hyperoxia is associated with negative clinical outcomes in term and preterm neonates during resuscitation, infants with bronchiolitis and adults with cardiac and respiratory issues. Not providing adequate oxygen can lead to exacerbation of pulmonary hypertension, poor somatic and brain growth and even increase mortality. This talk provided an overview of physiology, clinical evidence and some guidelines for targeting oxygenation in neonates and children.
---
2020
"Surfactant, Serendipity, and Science: Learning from Rare Diseases"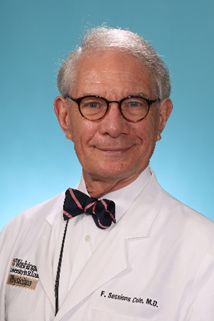 F. Sessions Cole, III, MD
Park J. White Professor of Pediatrics
Assistant Vice Chancellor for Children's Health
Executive Vice Chair, Department of Pediatrics
Washington University School of Medicine
Genetic disruption of surfactant metabolism during fetal-neonatal pulmonary transition causes progressive, lethal respiratory failure. In contrast to developmental disruption of surfactant metabolism associated with preterm birth, genetic disruption does not respond to surfactant replacement therapy. Lung transplantation with an estimated 50% 5-year survival remains the definitive treatment for affected infants and children. Rare or private, biallelic variants in the ATP-binding cassette protein A3 gene (ABCA3) are the most common monogenic causes of not only progressive, lethal respiratory failure in term and late preterm infants due to surfactant deficiency but also of childhood interstitial lung disease (chILD). The basis for this phenotypic diversity is unknown, and no effective pharmacologic therapies are available. Using a human pulmonary epithelial cell line (A549) genetically engineered for stable expression of ABCA3 variants and an intact metazoan, Caenorhabditis elegans, we have developed strategies to discover drugs for ABCA3 variant-specific rescue of individual pulmonary phenotypes and investigate the molecular basis of ABCA3-associated phenotypic diversity.
---
2019
"Prediction of Outcomes in Critically Ill Children"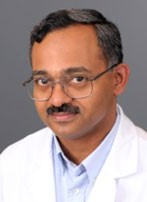 Namasivayam Ambalavanan, MD
Professor, Department of Pediatrics, Cell Biology, and Pathology
Co-Director, Division of Neonatology
Director, Neonatal Research
University of Alabama at Birmingham
The art of medicine involves good clinical judgment, taking into account the probabilities of various diagnoses and the prognosis associated with each diagnosis. This uncertainty often leads to much anxiety in both the physician and patient. More accurate prediction of outcomes is therefore essential, not only for defining prognosis, but also for benchmarking, quality improvement efforts, and resource allocation. Most clinicians use clinical intuition for such prediction of outcomes. However, clinical prediction is often not as accurate as statistical methods, or newer methods such as decision tree analysis or deep learning. Such methods have been used for predicting outcomes in critically ill infants and children, such as neonates with hypoxic-ischemic encephalopathy, and extremely low birth weight infants who are at high risk of morbidity and mortality.
---
2018
"Evidence for a Standard of Care: Antenatal Steroids"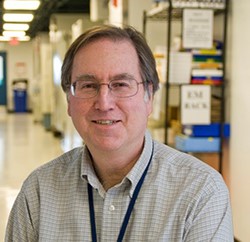 Alan H. Jobe, MD, PhD
Professor of Pediatrics, Division of Pulmonary Biology
Cincinnati Children's Hospital, University of Cincinnati
Antenatal Steroids were first reported to decrease Respiratory Distress Syndrome in 1972 and became Standard of Care following multiple trials and an NIH Consensus Conference in 1994. ANS are widely used in high resource clinical care environments as >80% of women at risk for preterm delivery between 24-34 weeks are treated with ANS. However, there are a number of concerns about how a 34-year-old Standard of Care applies to current populations.
Dr. Jobe discussed the limitations of the RCT's because of their age and the relevance of the patients in those trials to current clinical practice. Further concerns were how recent large epidemiology studies may be distorting how the benefits of ANS are perceived. Also, ANS in low resource environments may not only be not effective but may increase infant mortality. Recent RCT's have identified modest benefits in expanding patient populations of at-risk pregnancies at 34-37 weeks, for elective C-section deliveries, and for periviable fetuses at risk of very preterm delivery. Questions about safety increase as more patients with modest benefits are treated. Although there are few acute complications with ANS, long term effects of fetal programming may result in developmental origins of disease in adult populations. Despite ANS being the poster child for evidence for a Standard of Care, uncertainties remain.
---
2017
"Steroids and Surfactant and the Preterm Lung: Bench to Bedside and Back Again"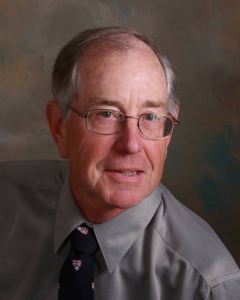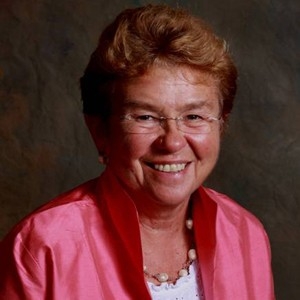 Philip Ballard, MD, PhD & Roberta Ballard, MD
Professors of Pediatrics, University of California San Francisco
Emeritus Professors of Pediatrics, University of Pennsylvania & The Children's Hospital of Philadelphia
Acute and chronic respiratory disease remain a significant cause of mortality in both short- and long-term morbidity in preterm infants despite major advances in care over the past 50 years. Drs. Ballard and Ballard discussed the translational bench-to-bedside research that has made antenatal corticosteroid (ANCS) and postnatal surfactant replacement two of the most important advances in improving survival and outcome for these infants. They also discussed the role of postnatal steroids (PNCS) in attempting to prevent bronchopulmonary dysplasia (BPD) along with the outcomes from their recent Trial Of Late SURFactant (TOLSURF). Then, they turned back to the bench to present the preclinical laboratory data supporting their current pilot dose-escalation study of mixing a corticosteroid (budesonide) in surfactant to prevent BPD. They proposed a multicenter randomized trial of Steroid and Surfactant in Extremely low gestation newborns (SASSIE).
---
2016
"Solving the Puzzle of Preterm Birth: Calendar Event or Immunologic Anomaly"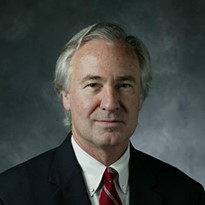 David K. Stevenson, MD
Harold K. Faber Professor of Pediatrics
Senior Associate Dean for Maternal & Child Health
Co-Director, Stanford Center for Clinical and Translational Education and Research
Co-Leader, Stanford Clinical and Translational Unit Director, Charles B. and Ann L. Johnson Center for Pregnancy and Newborn Services
Lucile Packard Children's Hospital at Stanford
Stanford University School of Medicine
Preterm birth, defined as birth prior to 37 weeks' gestation, is the primary worldwide cause of morbidity and mortality in the newborn period and the leading cause of child mortality among those younger than five years, accounting for 1 million deaths every year. Nevertheless, it remains poorly understood. Spontaneous preterm birth is a syndrome characterized by labor that starts too soon, and should be distinguished from medically indicated preterm birth, performed to protect the health of the fetus or mother. Unlike term labor, preterm labor is associated with pathologic processes induced by one or more mechanisms of disease, such as infection or inflammation. No matter what the factors associated with preterm birth might be, the specific nature of their perturbation(s) or their cause(s), must ultimately translate into measurable biological phenomena that have the ability to initiate or accelerate the physiology that characterizes parturition, which is largely immunologic in nature.
---
2015
"Patent Ductus Arteriosus: the current treatment conundrum"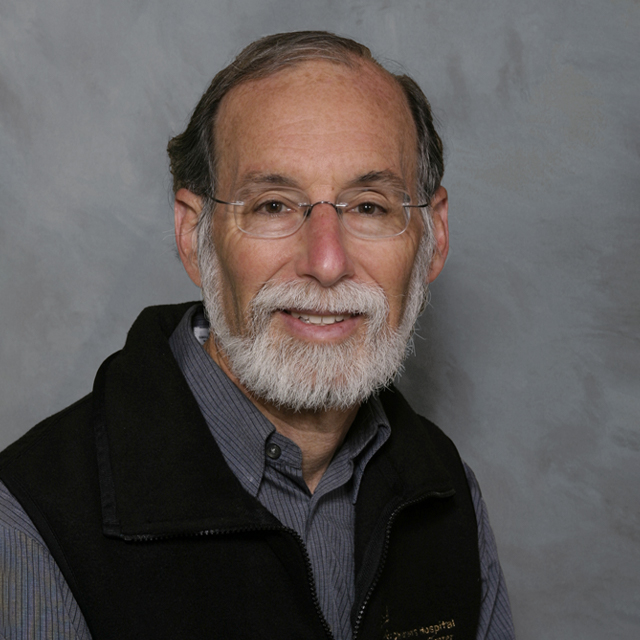 Ronald I. Clyman, MD
Professor of Pediatrics
Senior Staff, Cardiovascular Research Center
University of California, San Francisco
Optimal management of the patent ductus arteriosus (PDA) in the premature infant remains controversial. Despite considerable historical and physiological data indicating that a persistent PDA has profound effects on neonatal hemodynamics and may be harmful, robust evidence of long term benefits or harms from treatment are lacking. Although this has been equated to a lack of benefit it is also a reflection of the fact that most clinical trials were designed to assess short term benefits and no clinical trials have been designed to assess the effects of prolonged exposure of persistent PDA on morbidity and mortality of very premature infants in the era of antenatal corticosteroids, surfactant and non-invasive respiratory support. During this presentation we will review the current literature and evidence for treatment options, including surgical, pharmacological and non-interventional approaches.