Our program is focused on training pediatric nephrologists to be exceptional clinicians, dedicated educators, informed researchers and leaders in their field.
The educational and clinical resources available for training in pediatric nephrology combine clinical experience in both inpatient and outpatient practice. Fellows have access to organized lectures provided by the Divisions of Nephrology and Pediatric Nephrology as well as the Department of Pediatrics, given by established researchers in the field. There is currently an active clinical practice in pediatric nephrology, including but not limited to:
Care to neonates
Hypertension
Care to children with acute kidney injury, including renal replacement therapy
Voiding disorders
Kidney stones
Vesicoureteral reflux

Urinary tract obstruction, alongside the pediatric urology division
Preparation and care of the renal transplant recipient
Fluid and electrolyte disorders
Care of children with acute and chronic glomerular diseases
Evaluation and management of inherited renal disorders, including cystic and renal tubular disorders
Dedicated months and continuity care provide the trainee with expertise in management of renal transplant recipients and children undergoing renal replacement therapy (both peritoneal dialysis and hemodialysis). The trainee will be supervised in the performance of percutaneous, ultrasound-guided biopsies on native and transplant kidneys and the prescription of hemodialysis, peritoneal dialysis, and continuous renal replacement therapies. There is also dedicated time for instruction on interpretation of renal pathology and renal imaging as well as regularly scheduled lectures and patient-related discussions including renal pathology and renal imaging. 
Our division's collaborative relationships with pediatric sub-specialties, pediatric surgeons and urologists, the renal pathology division, and medicine nephrology division enhance the trainee's educational and clinical experiences.
We invite you to learn more about our program and division on this site. Please don't hesitate to contact us with any questions. Thank you for taking the time to consider our program.
Best regards,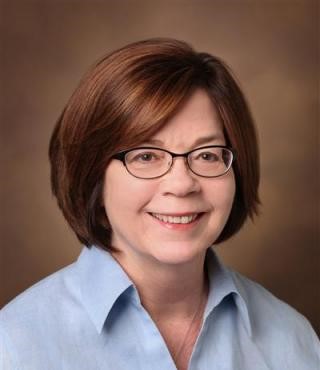 Deborah P. Jones, MD, MS 
Fellowship Program Director, Pediatric Nephrology Fellowship Program
Professor of Pediatrics, Department of Pediatrics