Our program is focused on training pediatric nephrologists to be exceptional clinicians, dedicated educators, informed researchers, and leaders within the realm of pediatrics. This is achieved by our combination of a robust clinical inpatient and outpatient practice, access to educational and research opportunities throughout the Vanderbilt University Medical Center, commitment to collaborative relationships with other pediatric and adult subspecialists, while maintaining a tight-knit relationship within the Division.
As the Division provides primary pediatric nephrology care for portions of four states, and specialized care for an even larger section of the Southeastern United States, our fellows will be exposed to a wide variety of pediatric nephrology conditions, both during in-patient and out-patient clinical services. Currently, there is a very active clinical pediatric nephrology practice including, but not limited to:
Fluid and electrolyte disorders
Bone and mineral disorders
Acute kidney injury, including renal replacement therapy
Chronic kidney disease, including end state renal disease
Hypertension
Care to neonates, including prenatal counseling

Preparation and care of the renal transplant recipient
Evaluation and management of acute and chronic glomerular diseases
Evaluation and management of inherited disorders, including cystic and renal tubular disorders
Disorders of the urinary tract, including congenital anomalies, vesicoureteral reflux and voiding disorders, in conjunction with pediatric urology division
Nephrolithiasis
There are dedicated months to the instruction of renal pathology and the care of children undergoing dialysis (both peritoneal and hemodialysis), while there is flexibility within the curriculum for individualized focused learning in other areas of the trainee's choosing. There is direct supervision in the performance of percutaneous, ultrasound-guided renal biopsies (both native and transplant kidneys), the prescription of renal replacement therapies (CRRT, hemodialysis, and peritoneal dialysis), and the provision of pheresis (plasmapheresis).
Educational opportunities throughout the Medical Center are available to our fellows. This includes access to organized lectures provided by the Divisions of Nephrology and Pediatric Nephrology as well as the Department of Pediatrics, given by established clinicians and researchers in their fields. Our preeminent Division of Renal Pathology provides weekly case conferences in addition to in-person review of specimens. Our Division's relationships also extend beyond the lecture hall with close clinical collaboration with other pediatric sub-specialists, pediatric surgeons, pediatric urologists, and other house staff to enhance the trainee's experience both as a subspecialist and a team member.
We invite you to learn more about our training program and division on this site. Please don't hesitate to contact us with any questions. Thank you for taking the time to consider our program.
Best regards,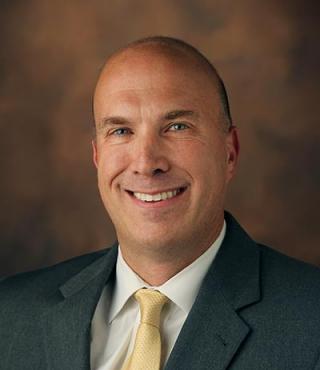 Rene G. VanDeVoorde III, MD
Program Director, Pediatric Nephrology and Hypertension Fellowship Program
Associate Professor of Pediatrics, Nephrology