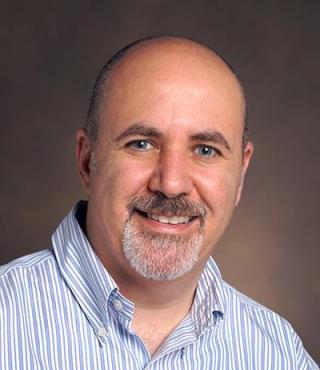 Sari A. Acra, MD, MPH
Division of Pediatric Gastroenterology, Hepatology, and Nutrition
Pediatric Gastroenterology, Hepatology and Nutrition Fellowship Program
Professor of Clinical Pediatrics
Pediatric Gastroenterology, Hepatology and Nutrition
Doctors' Office Tower
2200 Children's Way
Nashville
Tennessee
37232-9175
Specialty
Gastroenterology, Pediatric
M.D.
American University of Beirut, 1989
M.P.H.
Vanderbilt University School of Public Health, Nashville, TN, 2005
Residency
Vanderbilt University School of Medicine, Monroe Carell Jr. Children's Hospital at Vanderbilt, Nashville, TN, 1994
Fellowship
Pediatric Gastroenterology, Hepatology and Nutrition Fellowship - Vanderbilt University School of Medicine, Monroe Carell Jr. Children's Hospital at Vanderbilt, Nashville, TN, 1996
Research Information
Dr. Acra is a Professor of Pediatrics and Chief of the D. Brent Polk Division of Pediatric Gastroenterology at Vanderbilt University Medical Center. He directs a busy clinical program with over 20,000 annual visits and more than 4,000 endoscopies. He has had a long academic career focused on clinical service, education and clinical research in the field of pediatric gastroenterology, hepatology and nutrition. His major clinical and research focus is in the area of upper gastrointestinal pathology, including dyspeptic, functional and diarrheal disorders and nutrition. With a background in chemical engineering, he has had a lifelong interest in intestinal transport phenomena and energy expenditure. Early in his career, he helped describe the function of several intestinal electrolyte and nutrient transporters in animal models and in humans.
His recent clinical nutrition research is focused on measuring energy expenditure in chronic disease states. Specifically, his research relates to measurement of energy metabolism in children using whole-room indirect calorimeters (metabolic chambers). This system is coupled with movement sensors to provide a similar-to-free-living environment where a study subject or patient's energy expenditure, substrate oxidation, physical activity and body composition are accurately measured on a minute-by-minute basis. Through this approach, his lab is investigating the physiological regulation of energy metabolism in children with inflammatory bowel disease and other chronic disease states, as well as improving the technologies for measuring body composition and physical activity.
With his background in engineering, he also has experience in developing and modeling new technologies. As Director of the Pediatric Aero-digestive Program, he is conducting studies on dyspeptic disorders, including piloting a novel non-invasive technology for measuring esophageal inflammation via measurement of mucosal electric resistance (plenary presentation at NASPGHAN, 2016) and co-developing a non-invasive tool to measure functional nausea based on gastric electromagnetic wave conduction abnormalities – now supported by recent R01 NIH funding.
As a pediatric gastroenterologist, Dr. Acra recognized that despite recent advances in our understanding of some congenital diarrheal disorders, undiagnosed Congenital Diarrheas and Enteropathies (CODE) still represent a considerable health problem for those affected, and sought to use his clinical and clinical research experience and the experience of his co-investigators at Vanderbilt University School of Medicine (Dr. Goldenring, leading epithelial biologist with expertise in transport and epithelial turnover; Dr. Correa, pediatric pathologist with extensive experience in intestinal pathology) to better understand these conditions. Supported by their preliminary work, they have hypothesized that identification of specific cellular abnormalities in children with CODEs, whole genome sequencing of effected neonates and their parents, and studying the disease by recapitulating it in defined biologic systems will lead to insights into the causes of CODE cases, and potentially lead to individualized treatments. This is demonstrated in the group's work on understanding and reversing the transport-trafficking defect associated with the pathology of DGAT1 deficiency. This innovative approach, in collaboration with other major centers with common interests and complementary expertise, led to the creation of the PediCODE consortium, now funded by the NIH, with the goal of enhancing our ability to study the pathophysiology of CODE and improve diagnose, manage, and treat CODE.
Dr. Acra is also part of a multidisciplinary program continuously supported by the NIH for the past 25 years that investigates bio-psychosocial processes associated with pediatric functional abdominal pain. This group has phenotyped a cohort of over 800 pediatric patients with functional abdominal pain followed from childhood into adolescence and young adulthood. The results of these studies have led to published predictors of persistence of functional pain from childhood into adulthood, allowing earlier targeted care for those with greatest predilection for chronicity.