Our program is dedicated to the development of pediatric emergency medicine physicians who provide expert patient care and are devoted educators and future leaders in the field. This fellowship training program challenges our trainees to achieve their full potential through exceptional clinical care and leading-edge research in an academically stimulating environment.
The fellowship in Pediatric Emergency Medicine is a specialized training program designed to provide and refine knowledge and skills in the care of acutely ill and injured children. We offer a challenging, collegial, and fun learning environment in which fellows can achieve their personal and academic goals. Clinical information and skills acquired during residency training will be sharpened and focused as fellows gain new knowledge and experience in pediatric emergency medicine.
Vanderbilt University Medical Center serves as both a local hospital and regional referral center with a freestanding children's hospital. Monroe Carell Jr. Children's Hospital at Vanderbilt is the region's neonatal center, pediatric center, Poison Control Center, Level 1 Trauma Center, tertiary care referral center, burn center and transplant center. The Pediatric Emergency Department provides care to more than 48,000 children each year and serves the population in middle Tennessee, southern Kentucky and northern Alabama.
Our goal is to provide fellows with the education, experiences, support and mentorship that will allow them to achieve their highest potential as a clinician, educator and researcher.
Thank you for your interest in the Pediatric Emergency Medicine fellowship at Vanderbilt University Medical Center. We look forward to hearing from you!
Sincerely,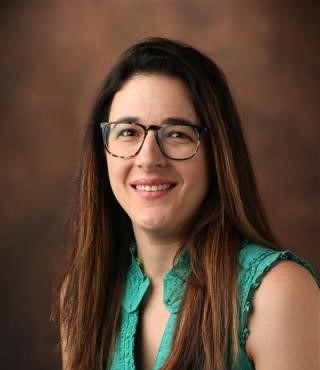 Daisy A. Ciener, MD, MS
Director, Pediatric Emergency Medicine Fellowship
Assistant Professor of Clinical Pediatrics