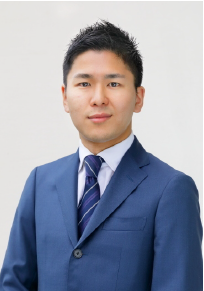 Yutaka Furata, MD
Combined Pediatrics Medical Genetics Residency Program
Delivery Address
Medical Center North
Vanderbilt University Medical Center
Nashville
Tennessee
37232-2579
Undergraduate: N/A
Medical School: Nippon Medical School (Tokyo, Japan)
Yutaka was born and raised in Kanagawa, Japan with his older twin sisters, younger brother and four cats. Yutaka graduated from Nippon Medical School in Tokyo, Japan. After medical school, he had worked at the United States military hospitals in Japan as not only a treating physician but also the medical and cultural liaison. In this role, he was responsible for helping arrange transfers to local Japanese hospitals for acutely-ill American patients who require a higher level of care. In the meantime, Yutaka learned American culture and found lifelong friends and mentors.
During his Pediatrics and Genetics rotation in the U.S., Yutaka encountered a broad spectrum of rare disease cases, which he had never seen in Japan. This experience stimulated his intellectual curiosity and solidified his interest in Genetics.
Outside of medicine, Yutaka loves playing rugby football and is a big fan of old school rock music (Aerosmith, Bon Jovi, Guns N's Roses, etc.).