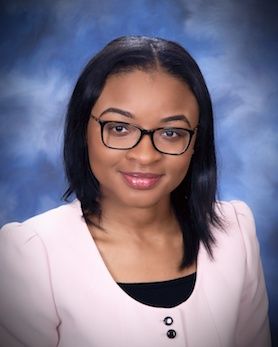 Medical School: Indiana University School of Medicine
College: East Tennessee State University
Olivia was born and raised in Cameroon. She moved to the United States, specifically Nashville, during her junior year of high school. She then attended East Tennessee State University in Johnson City, Tennessee where she earned a degree in Biomedical Engineering Technology. After college, Olivia returned to Nashville to work for Saint Thomas Health as a Biomedical Engineering Technician. About three years later, she moved to Indianapolis, Indiana to attend medical school at Indiana University School of Medicine where she developed an interest in pediatrics.
During her spare time, Olivia enjoys running, watching comedy shows, writing and reading, attending her younger cousins' hockey games, and spending time with family (including her twin sister) and friends.