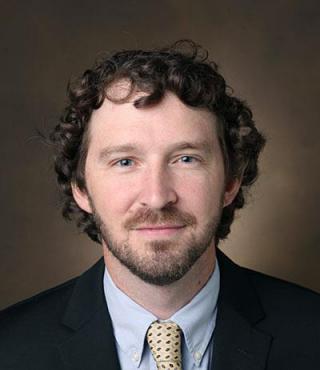 L. Dupree Hatch, MD
Associate Professor of Pediatrics
Monroe Carell Jr. Children's Hospital at Vanderbilt
Doctors' Office Tower
2200 Children's Way
Nashville
Tennessee
37232-9545
Specialty
General Pediatrics
M.D.
University of Florida College of Medicine, Gainsville, FL, 2008
Internship
Pediatric Internship-Vanderbilt University Medical Center, Nashville, TN
Residency
Pediatric Residency-Vanderbilt University Medical Center
Clinical Interests
Neonatal mechanical ventilation, neonatal quality improvement, epidemiology, human factors engineering,
Research Information
Dr. Hatch's research focuses on improving the safety, effectiveness, and efficiency of mechanical ventilation (MV) in the Neonatal Intensive Care Unit (NICU). His research uses methods from epidemiology, implementation science, bioinformatics, human factors engineering, and quality improvement. Recent and ongoing work has focused on the safety of endotracheal intubation in newborns, the epidemiology of MV and sedation use in the NICU, developing novel methods to measure and decrease harmful MV in the NICU. In addition to his research, Dr. Hatch organizes and leads the quality improvement program in the Vanderbilt NICUs as the Director of Quality Improvement and Implementation Research.