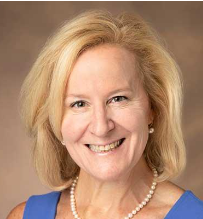 Barbara-Jo Achuff, MD
Associate Professor of Pediatrics
Delivery Address
Doctors' Office Tower
2200 Children's Way
Nashville
Tennessee
37232
M.D.
Jefferson Medical College, 1996
Residency
Pediatrics - Children's Hospital of Philadelphia
Fellowships
Pediatric Critical Care - Children's Hospital of Philadelphia
Pediatric Cardiac Critical Care - Children's Hospital of Philadelphia
Board Certification
Clinical Informatics, 2023
Clinical Interests
As an attending in the Cardiac Intensive Care Unit, my overarching career goal is to improve early and late outcomes for children with cardiac disease with a primary focus on sedation and pain management practices during the patient's intensive care unit stay. Through novel data discovery, pattern recognition and visualizations of large amount of data over time, I have developed recommended age-based analgesia/sedation pathways and metrics for patients in the CICU. With current, accurate and timely clinical reports and dashboarding, I continue to lead scientific processes and analytics leveraging data for quality improvement and excellent care at the bedside for the most fragile patients in the pediatric cardiac intensive care unit.
Research Information
My research on medication choices and the effect on post-operative mechanical ventilation revealed that meticulous post-operatively pain and sedation management allows for less opioid exposure and early liberation from ventilator support after cardiac surgery, even for the youngest patients. My more recent publications include a novel approach to analyze high fidelity hemodynamic data including millions of beat-to-beat systolic blood pressure measurements surrounding recorded medication administration in our PCICU. The development of algorithms around therapies and interventions in the ICU using expert systems allows the analysis of time-series data. This provides insight to clinicians who can be prepared to intervene and act accordingly, improving outcomes for these critically ill children. This work in big data sets has led to my pursuit of board certification in Clinical Informatics and membership with the Alliance of AI in Medicine and Pediatric Centers of Artificial Intelligence in Medicine (PCAIM).