The division is actively involved in basic, translational, and clinical research. Areas of focus include epilepsy, autism, neurocutaneous diseases, stroke, sleep disorders, stem cells, muscular dystrophies, peripheral nerve, and neurodevelopmental disorders.
Please see below to learn more about our investigators and their research efforts.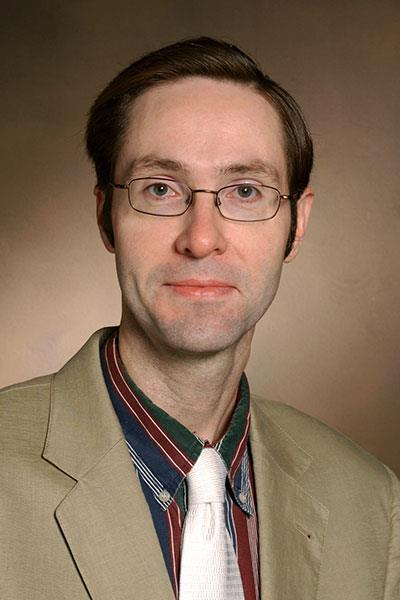 W. Bryan Burnette, MD
Dr. Burnette's clinical and research interests are in the development of novel therapies for inherited neuromuscular disorders such as Duchenne Muscular Dystrophy and Spinal Muscular Atrophy through multicenter clinical trials, as well as the development of novel serologic, clinical, and imaging biomarkers of progression of these disorders. Dr. Burnette is director of the Vanderbilt SMA Care Center, and co-director of the Vanderbilt Multidisciplinary Duchenne Care Clinic.
Click here to learn more about Dr. Burnette's research.
---
Robert Carson, MD, PhD
Dr. Carson is a board-certified pediatric neurologist and epileptologist in Nashville TN. He has expertise in medical, dietary and surgical approaches to the management of epilepsy, including epilepsy associated with Angelman Syndrome. He has active research interests focused on understanding the underlying mechanisms leading to frontal lobe epilepsy syndromes and epilepsies due to alterations in mTOR signaling. He is Director of the multidisciplinary Angelman Syndrome clinic at Vanderbilt where along with a patient-care focus, he is involved in clinical trials focused on novel treatments for Angelman Syndrome.    
Click here to learn more about Dr. Carson's research.
---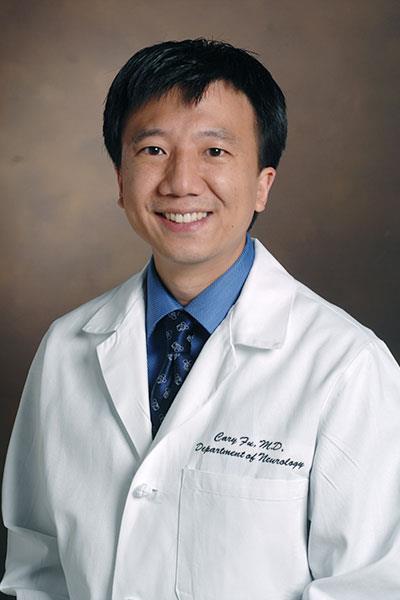 Cary Fu, MD
Dr. Fu is a board-certified pediatric epileptologist whose translational research interests include neurobiological mechanisms contributing to development of epilepsy in genetic neurodevelopmental disorders such as Rett syndrome and Tuberous Sclerosis complex. He is a member of the Rett syndrome clinical/translational research program and helped establish the Rett syndrome and related disorders multidisciplinary clinic at Vanderbilt.
Click here to learn more about Dr. Fu's research.
---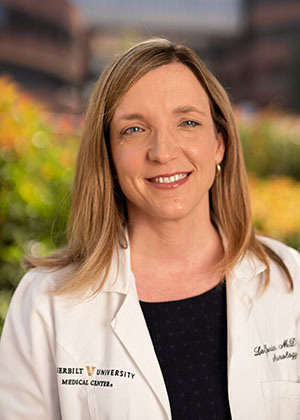 Lori C. Jordan, MD, PhD
Dr. Jordan's multidisciplinary clinical research program focuses on improving pediatric stroke outcomes, stroke prevention, sickle cell disease, and studies of brain injury and cognitive function in children with chronic conditions such as congenital heart defects and type I diabetes. Dr. Jordan's team uses advanced neuroimaging studies to identify children and young adults at highest risk of stroke or subtle brain injury related to sickle cell disease. Dr. Jordan co-leads clinical trials for stroke prevention in children with sickle cell disease in Nigeria. In addition, Dr. Jordan and the Vanderbilt team enroll children in national and international pediatric stroke studies.
Click here to learn more about Dr. Jordan's research. 
---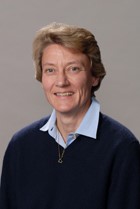 M. Diana Neely, PhD
Dr. Neely has a long-standing interest in neurotoxicology. Her research focuses on the role gene-environment interactions play in the development of the human CNS. The aim of her research is to identify cellular and molecular mechanisms that are affected at different stages of development and in different lineages of neurons and glial cells that her lab differentiates from human-induced pluripotent stem cells.
Click here to learn more about Dr. Neely's research.
---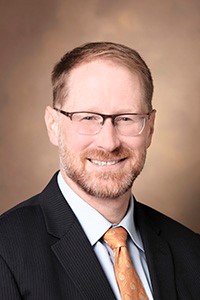 Jeffrey L. Neul, MD, PhD
Dr. Neul is an internationally recognized expert in genetic neurodevelopmental disorders, specifically Rett syndrome, a neurodevelopmental disorder that primarily affects girls and is characterized by loss of hand skills, loss of spoken language, and development of repetitive hand movements. He conducts clinical research and clinical trials on Rett syndrome, genetic research to identify other genetic causes of neurodevelopmental disorders, and translational research using disorder models to identify and test novel treatment modalities for these disorders. He is the director of the Vanderbilt Rett Program, which integrates clinicians taking care of people with these disorders and researchers doing clinical, translational, and basic research in these disorders.
Click here to learn more about Dr. Neul's research.
---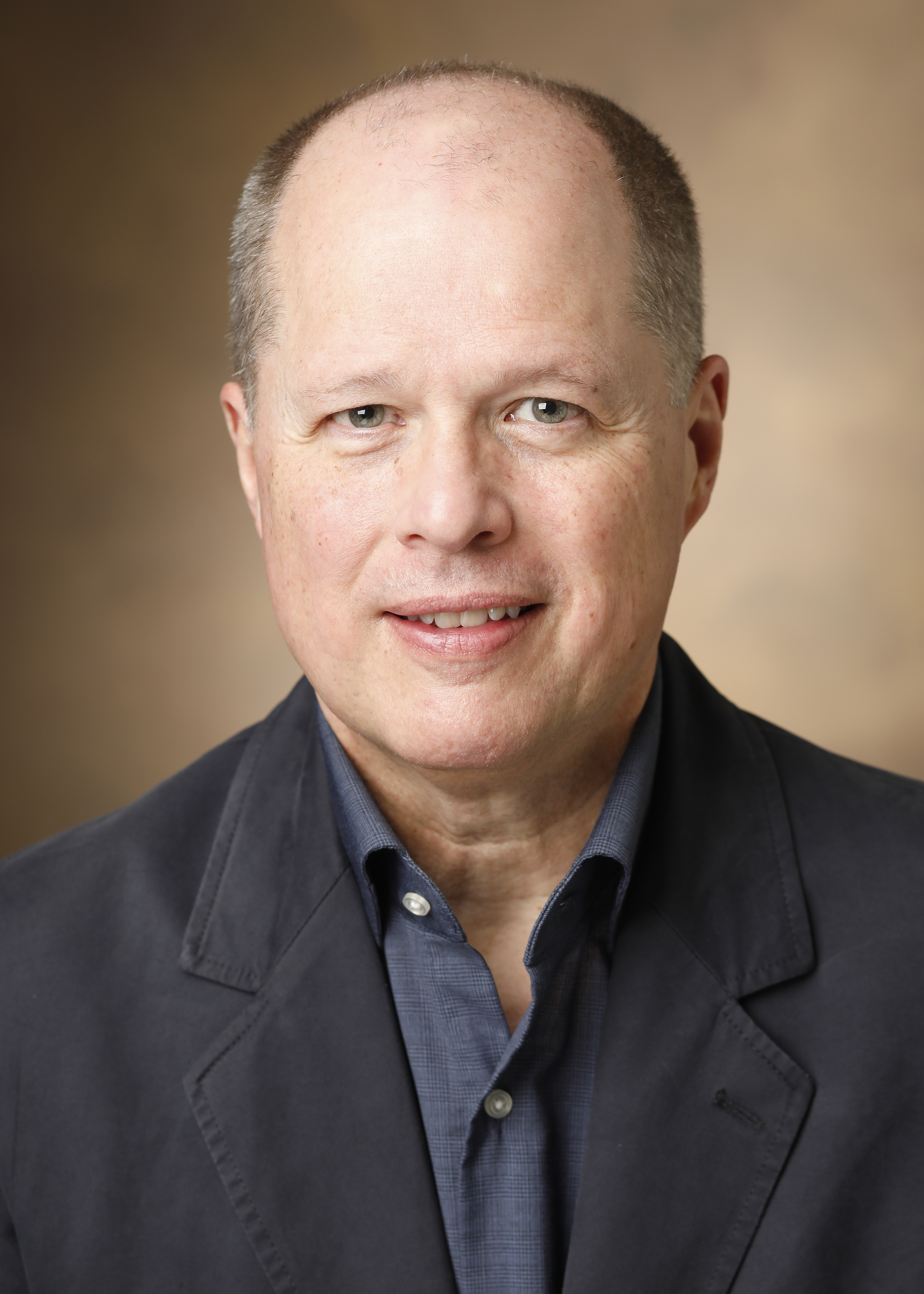 Edwin Trevathan, MD, MPH
Dr. Trevathan is the Multi-PI/Program Director of "Bridging the Childhood Epilepsy Treatment Gap in Africa (BRIDGE)", a large sixty-site cluster randomized clinical trial in three cities in northern Nigeria comparing task-shifted epilepsy care provided by community health workers versus standard care provided by physicians. He is currently conducting studies of status epilepticus among children in northern Nigeria. Dr. Trevathan also studies global health diplomacy as a tool to improve health, global security, and international relations.