Thank you for considering the Pediatric Hospital Medicine (PHM) Fellowship at Vanderbilt! We are excited to share our program with you. As a former resident and chief resident here, I felt so fortunate to train under such passionate individuals that fostered my love for hospital medicine. As a faculty member for 10 years, I can honestly say that being part of this Pediatric Hospital Medicine division is one of the biggest joys of my professional career.
The Division of Pediatric Hospital Medicine at Vanderbilt houses four sections: Hospital Medicine – our largest section and home to our fellowship program – Child Abuse and Maltreatment, Complex Care, and Palliative Care. Together, our division's purpose is to help every child live their best possible life. Whether we are providing clinical care, making a new discovery, leading patient safety projects, or educating the next generation of physicians and pediatricians, our ultimate goal is to positively impact the lives of children and their families. 
The section of hospital medicine is made up of 14 physicians, a child psychologist, and an APRN. In our quaternary care children's hospital, we attend on three resident teams as well as a multi-disciplinary behavioral health team. Our faculty members hold positions such as Associate Dean of Students of VUSM, Associate Chief of Staff, Residency Program Associate Directors, Medical Student Clerkship Directors, Director of Inpatient Quality and Patient Safety, and leader of the Quality Academy. We are proud to house the resident teaching award winner for the past six years. The division's discovery mission centers on improving care and outcomes for hospitalized children through clinical and health services research, quality improvement and implementation science, and biomedical informatics and is supported through multiple intramural and extramural funding sources, including the NIH, CDC, PCORI, and AHRQ. Our faculty also benefit from Vanderbilt's rich array of resources dedicated to scientific discovery and long history of success as evidenced by ranking 3rd in NIH funding to Departments of Pediatrics nationwide in 2018.
Our division includes institutional leaders in research, patient safety and quality improvement, resident and medical student education, and hospital administration. Because of our faculty's diverse roles, interests, and scholarly endeavors, we are well equipped to provide mentorship and sponsorship to the next generation of academic hospitalists and pediatric leaders.
In the Division of Pediatric Hospital Medicine at Vanderbilt, we are training the next generation of leaders in our field. The goals of our fellowship in Pediatric Hospital Medicine are to foster the development of experts in caring for the acutely and chronically ill hospitalized child and to equip our graduates with the knowledge, skills, and experience to advance our field through scholarship and discovery. We are also committed to promoting diversity and inclusion within our field, and we are very interested in recruiting individuals from underrepresented groups in medicine. Our 2- to 3-year fellowship is currently accepting one fellow per class.
Please take time to explore these pages and learn more about our PHM Fellowship program, which provides a balanced approach to clinical and research training. While you can complete our curriculum in two years, we encourage applicants to consider a third year to complete an advanced degree such as an MPH or MSCI. I would love the chance to talk about how the PHM Fellowship Program at Vanderbilt could help advance your career in academic medicine. We look forward to hearing from you!
Best,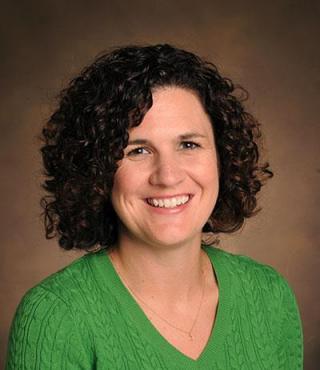 Whitney Browning, MD
Program Director, Pediatric Hospital Medicine Fellowship
Assistant Professor, Department of Pediatrics