The Developmental-Behavioral Pediatrics Fellowship at Vanderbilt trains excellent Developmental Pediatricians who are well-prepared to care for children with a variety of special healthcare needs. Whether the trainee's goal is to practice in a community setting or academia, our program will equip fellows with the requisite skills to succeed in their future careers. We are proud to share that our program has a 100% pass rate for the Developmental-Behavioral Pediatrics Subspecialty Certification Exam.
Fellows rotate through a variety of sub-specialty clinics including child and adolescent psychiatry, pediatric neurology, genetics, adolescent medicine and complex care. Rotations with ancillary services include physical therapy, occupational therapy, speech-language pathology, audiology and feeding therapy. Additionally, Wednesday afternoons are dedicated times for Developmental-Behavioral Pediatrics Fellowship lectures. During this time, fellows meet with the fellowship director for specialty-specific learning. This includes lectures from guest speakers, answering practice questions, watching videos about developmental theories and discussing assigned readings. Recent readings have included texts about attachment theory and positive discipline.
Housed within our division are several subspecialty clinics. These include the Down Syndrome Clinic, NICU Follow-Up Clinic, motor impairment clinic and a telemedicine clinic. In addition to these specialty clinics, we also have general developmental clinic throughout the week. We work closely with our colleagues in psychology to provide an optimal evaluation and management plan for each child.
The Division of Developmental Medicine is a collegial and hard-working team that strives for excellence in all that we do.  We are looking for fellows to join our team who also invested in making the world a better place for children with developmental disabilities.
Sincerely,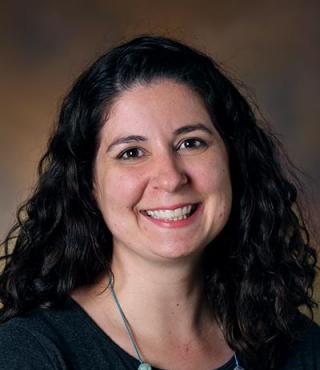 Angela Maxwell-Horn, MD
Assistant Professor of Pediatrics
Fellowship Director, Developmental-Behavioral Pediatrics Fellowship Program
Fellowship Director, Down Syndrome Clinic