We appreciate your interest in our Pediatric Cardiology Fellowship training program.  A core mission of the Division of Pediatric Cardiology at Vanderbilt is "to prepare the next generation of physicians to practice the clinical science of Pediatric Cardiology and to develop expertise in clinical or basic research." With this goal, our fellowship provides a challenging and intensive clinical experience in all aspects of pediatric cardiology, balanced with mentored opportunities for high-quality research in a wide variety of fields.
Our three-year pediatric cardiology fellowship training program is approved by the American Council for Graduate Medical Education (ACGME). We offer a separate ACGME-approved adult congenital heart disease fellowship, and fourth-year sub-specialty training in advanced cardiac imaging electrophysiology, cardiac catheterization, and heart failure and transplant. Many of our fellows choose to obtain a Masters of Science in Clinical Investigation or Masters of Science in Public Health, and for these fellows, a fourth year of advanced training is required. Each year, we seek out three talented and compassionate pediatric residents to join our strong team of fellows, for a core group of nine categorical fellows. We generally have an additional three or four fourth-year fellows pursuing advanced training. Our faculty is absolutely committed to the education and training of our fellows and to fostering their success as leaders in the field of Pediatric Cardiology.  
Our training program is exceptional in many ways.  Here are a few highlights:
Our Faculty: We have a diverse faculty of 29 cardiologists with interest and expertise in every area of pediatric and adult congenital cardiology, as well as a strong basic and clinical research program. Many of our faculty members have been at Vanderbilt for more than 20 years, with others joining us from top programs all over the country. Our faculty share a strong commitment to providing the best and most comprehensive fellow education possible.
The Pediatric Heart Institute: Pediatric cardiology is an integral part of the Pediatric Heart Institute (PHI) at Vanderbilt, along with pediatric cardiothoracic surgery, pediatric cardiac critical care, and pediatric cardiac anesthesia. The PHI faculty number 40+ physicians, along with a dedicated team of nurses, nurse practitioners, sonographers, ECMO specialists, cardiac perfusionists, and nutrition specialists. All are involved in fellowship training. We are a major referral center for the state of Tennessee and surrounding states. We are housed in the state-of-the-art, 400+ bed Monroe Carell Jr. Children's Hospital at Vanderbilt.
Research Infrastructure:  In addition to the busy clinical service, one-third to one-half of our fellow's time is spent in research. Vanderbilt University Medical Center has an extensive research infrastructure, including the world's largest databank of DNA from pediatric patients linked to de-identified clinical data from the electronic health record. We provide mentorship for all types of clinical, basic science, and translational projects, including a unique pediatric personalized medicine initiative.
Nashville: Nashville is an exciting place to live with a wide variety of music, cultural activities, professional sports, and year-round outdoor activities. Nashville is home to many musical artists and genres of music, from classical to jazz to R&B to rock 'n roll. Music is all around and easily accessible, as are museums, hiking, and sports. With a recent population boom, there is new construction throughout the city and fantastic restaurants abound. We have many hospital benefactors, including the country group Rascal Flatts, Ryan Seacrest (we are home to one of only a few Seacrest Studios), the Nashville Predators, and the Tennessee Titans to name a few. To learn more about our hometown, click here.
Please review the additional information on this site regarding our clinical and research training programs, our current fellows and faculty, and the application process. If your interests and talents align with ours and you are interested in applying, we would be happy to hear from you!
Sincerely,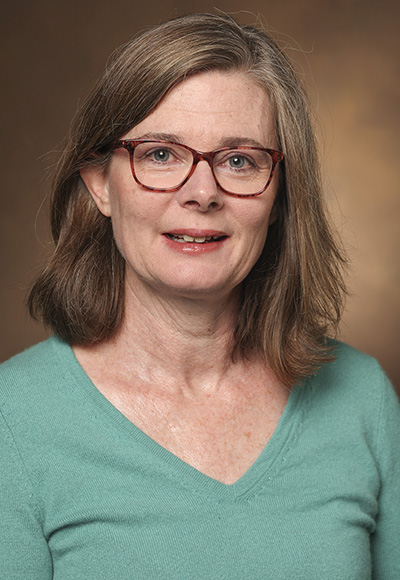 Ellen Dees, MD
Associate Professor of Pediatrics
Director, Pediatric Cardiology Training Program
Monroe Carell Jr. Children's Hospital at Vanderbilt