Kudos
​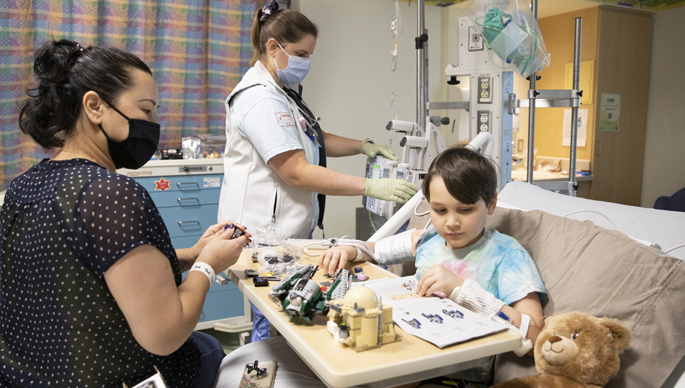 Patient of Monroe Carell Jr. Children's Hospital at Vanderbilt first in world to receive new investigational gene editing therapy
A 9-year-old patient of Monroe Carell Jr. Children's Hospital at Vanderbilt is the first in the world to receive an investigational gene editing therapy for Methylmalonic Acidemia (MMA), a rare genetic disorder diagnosed at birth.
On May 29, Eddie Axelson, of Clarksville, Tennessee, received LogicBio Therapeutics' investigational single-administration targeted gene-editing therapy, hLB-001, which seeks to correct MMA, an inborn metabolism disorder in which the body cannot properly process protein from food.
Axelson received the dose of hLB-001, administered via IV infusion, as part of LogicBio's SUNRISE multicenter clinical trial. The study will assess the safety, tolerability and effectiveness of this potential gene editing therapy for MMA.