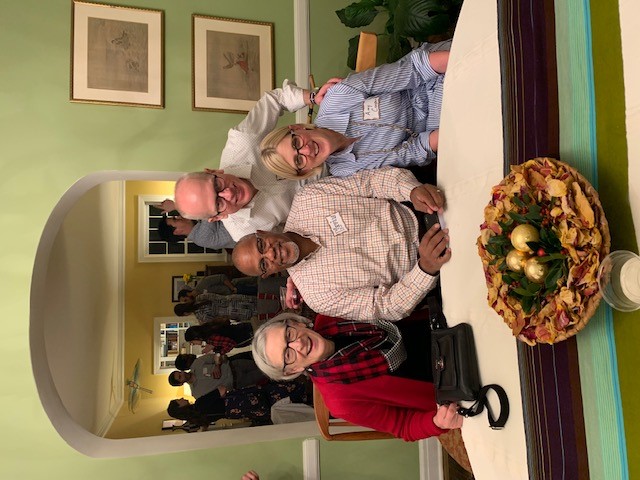 Photo taken prior to the COVID-19 pandemic.
The Department of Pediatrics Diversity, Equity, and Inclusion Advisory Committee organized working groups charged with identifying opportunities for change in two areas: health equity and recruitment, retention, and professional development.
Data gathered during this process led to the formation of a repository detailing ongoing initiatives within the Department of Pediatrics and in partnership with other departments across VUMC. Initiatives related to education, individual health, population health, patient experience, social determinants of health, and recruitment and retention processes are listed below. Each initiative is an opportunity to get involved and collaborate to maximize impact in diversity, equity, and inclusion in Pediatrics.
As a department, we strive to lead in advancing patient health equity and support recruitment, retention, and career advancement for those who are Under-represented in Medicine (URiM) while ensuring a safe and welcoming environment.
Click here to browse the VUMC Employee Resource Groups (ERGs).
Click here to visit the VUMC Office of Health Equity website.
Current DEI Initiatives
Please expand the sections below to learn more about our ongoing DEI initiatives.