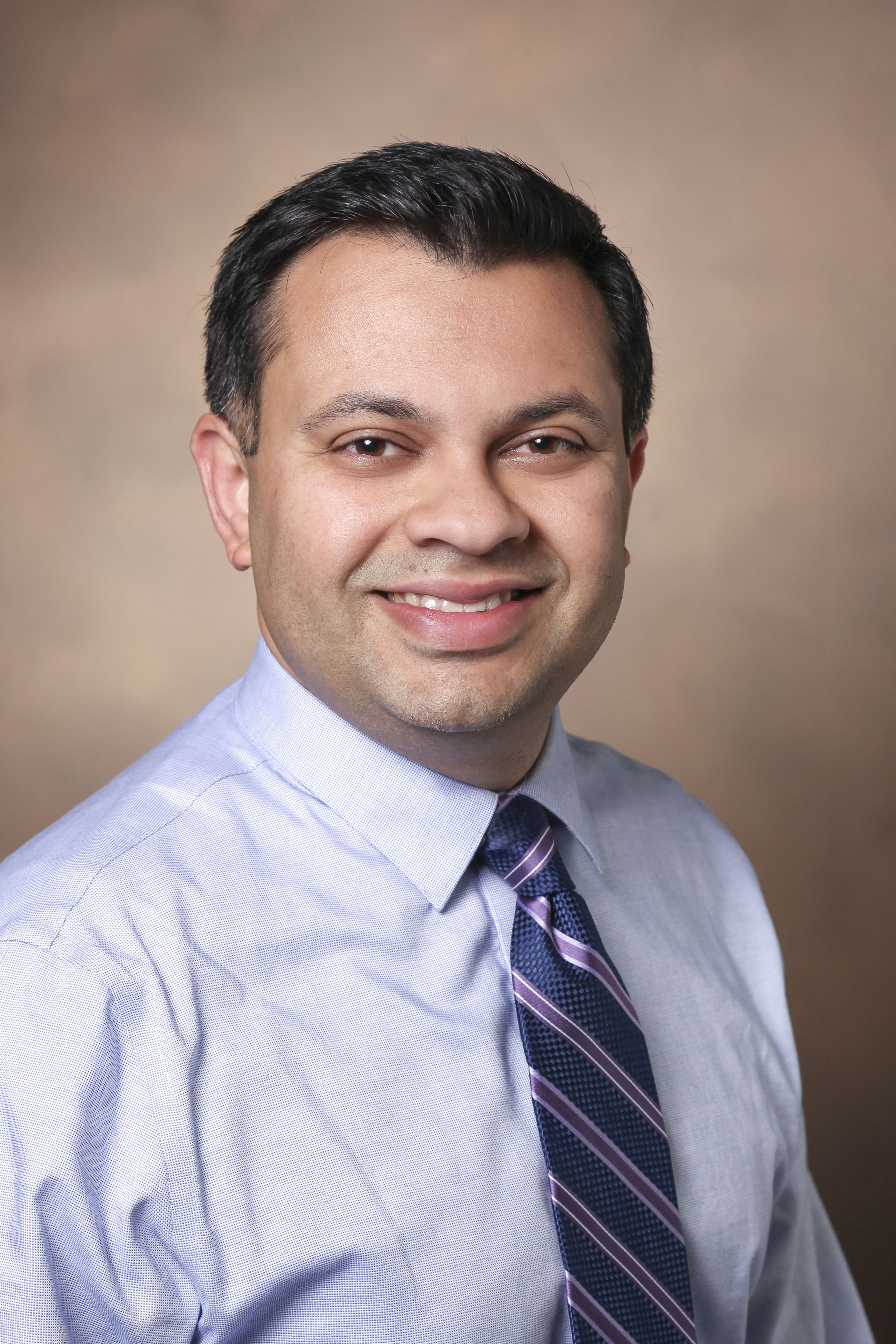 Devang J. Pastakia, MD
Assistant Residency Director
Pediatric Residency Program
Assistant Professor of Clinical Pediatrics
Division of Pediatric Hematology/Oncology
Preston Research Building
2220 Pierce Avenue
Nashville
Tennessee
37232-6311
Dr. Pastakia received his medical degree from New Jersey Medical School in Newark, New Jersey and completed pediatric residency at Johns Hopkins Medical Center. He remained in the Baltimore-Washington D.C. area for his Pediatric Hematology-Oncology fellowship in the combined NIH/Johns Hopkins program, joining our faculty in 2011. Dr. Pastakia's main clinical focus is pediatric neuro-oncology and has worked closely with multiple subspecialists to help build the pediatric brain tumor program at Vanderbilt. He has been involved in medical education since joining the faculty, currently serving as the core faculty member for the pediatric hematology-oncology rotation in addition to working closely with the pediatric hematology fellows as the associate fellowship director and clinical mentor. He looks forward to becoming more involved in resident recruitment, education, and career development.
In his free time, Dr. Pastakia spends as much time as possible with his wife and two boys enjoying sports and all that Nashville has to offer. 
Clinical Interests
Brain tumors, pediatric oncology, pediatric neuro-oncology
Research Information
Dr. Pastakia's primary clinical and research interest is pediatric neuro-oncology.  He co-leads the pediatric neuro-oncology team. Dr. Pastakia completed his residency training in pediatrics at Johns Hopkins Medical Center in Baltimore, MD.He remained in the area to complete his pediatric hematology oncology fellowship at the combined NIH-Johns Hopkins training program.  During his fellowship, his primary research focus was evaluating the CNS pharmacokinetics of chemotherapy agents using microdialysis in a non-human primate animal model.  Since joining the faculty at Vanderbilt in 2011, he has worked with a multidisciplinary team to provide the most advanced therapeutic options for all pediatric brain tumor patients managed at VCH.  He is involved in multiple national consortiums, including COG, Beat Childhood Cancer, and SOPNOC, whose focus is developing trials to optimize care for pediatric neuro-oncology patients.  Dr. Pastakia is also involved in medical education at Vanderbilt. He is the co-leader of the medical education academic community for the pediatric residency program. He works closely with pediatric residents in developing multiple scholarly projects that focuses on improving the educational experience for pediatric residents and methods to evaluate the benefit of these interventions.