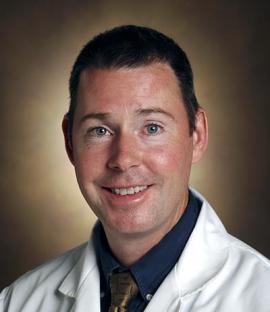 Thomas M. Morgan, MD
Associate Professor of Pediatrics
Medical Center North
Vanderbilt University Medical Center
Nashville
Tennessee
37232-2579
Specialty
Medical Genetics
M.D.
Boston University School of Medicine, Boston, MA, 1997
Residencies
Family Medicine Residency-Dartmouth-Hitchcock Medical Center
Genetics Residency-Yale University School of Medicine
Clinical Interests
Biochemical genetics; clinical genetics; liver transplantation for inborn errors of metabolism (urea cycle disorders); development of novel therapeutics for methylmalonic and propionic acidemia; genetic disorders of Anabaptist populations (Amish and Mennonite).
Research Information
Dr. Morgan's research involves rare genetic diseases and their intersection with common diseases such as cardiovascular disease.  He has also published on genetics in law, public policy, ethics, and history.