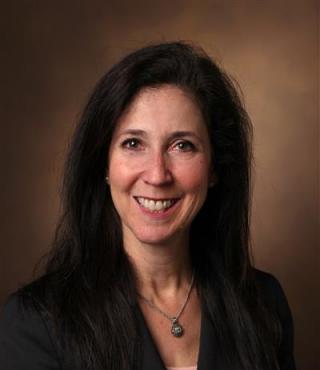 Shari L. Barkin, MD, MSHS
Division of General Pediatrics
William K. Warren Foundation Chair
Director of Pediatric Obesity Research
Vanderbilt University Medical Center
Office Address
Doctors' Office Tower
2200 Children's Way
Nashville
Tennessee
37232-9225
Clinical Interests
Primary Care, General Pediatrics, Obesity Prevention
Research Information
Dr. Shari Barkin, William K. Warren Foundation Chair, Professor of Pediatrics, is the Director of General Pediatrics in the Department of Pediatrics at Vanderbilt University Medical Center and the Director of Pediatric Obesity Research in the Diabetes Research and Training Center. She earned her undergraduate degree at Duke University, her medical degree at the University of Cincinnati, and completed her pediatrics residency at Children's Hospital of Los Angeles. She was selected as a UCLA Robert Wood Johnson Clinical Scholar and completed a fellowship in Health Services Research. Her research has focused on examining the effectiveness of pediatric office-based interventions and the development of connections from the office into the community to improve children's health.
Funded by NHLBI, NICHD, the Robert Wood Johnson Foundation, and the State of Tennessee, Dr. Barkin conducts family-based community-centered clinical interventions to change health behaviors in parent-child dyads. Currently, her team is focusing on changing growth trajectories in childhood, applying the ecologic model that considers the child in the context of their family, and the family in the context of their community. A theme of these scientific inquiries is the examination of the interaction between behavior, environment, and genetics in young children at critical windows of development. Funded by NHLBI, she is currently conducting a seven-year randomized controlled trial to prevent childhood obesity.  She chairs the NIH Childhood Obesity Prevention and Treatment Research Consortium which brings multiple researchers together examining Childhood Obesity Prevention and Treatment (COPTR). She is a member of the National Academy of Sciences Board of Children, Youth and Families.
To learn more about Dr. Barkin's obesity related research, visit The Nashville Collaborative.