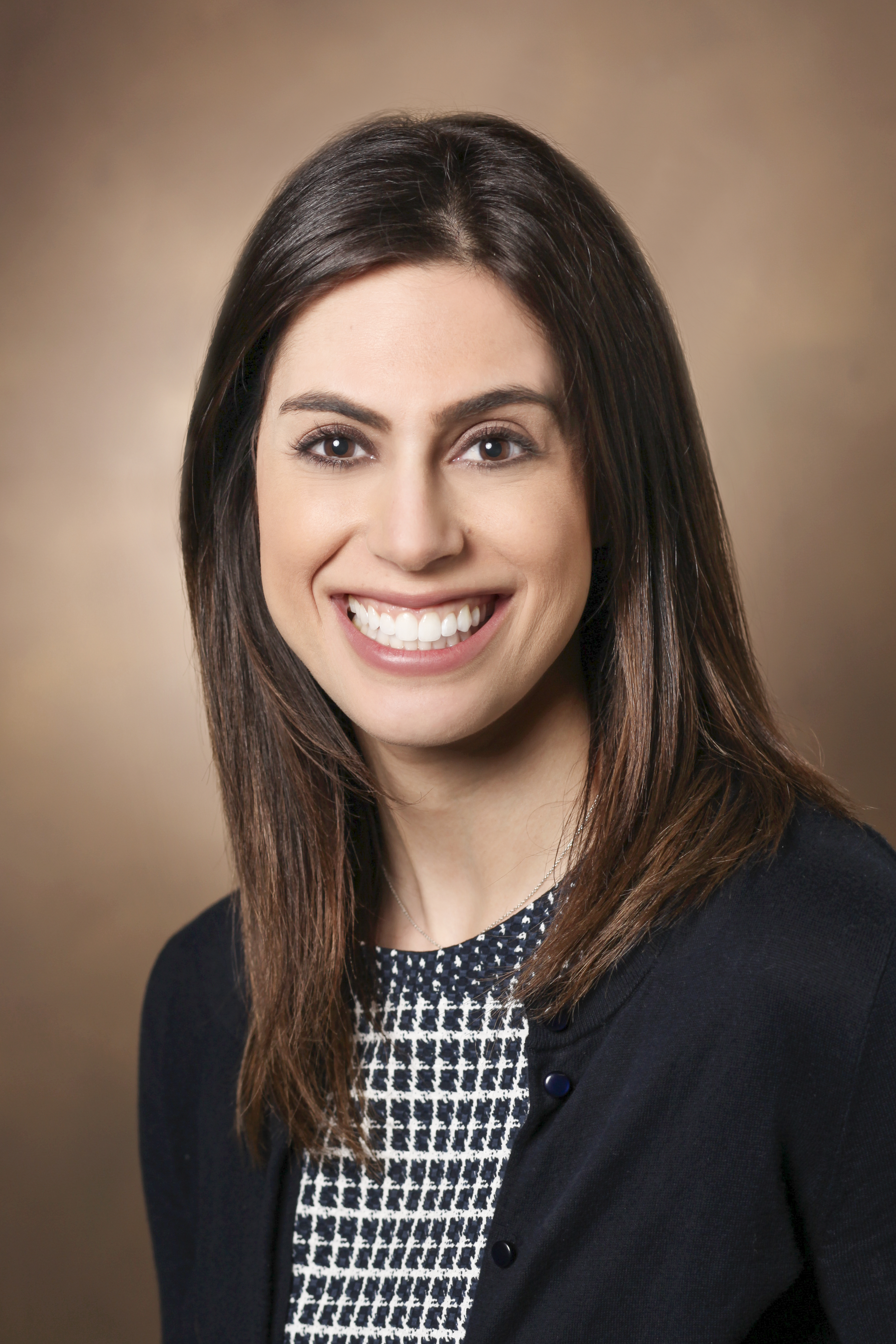 Saara Kaviany, DO
Pediatric Hematology and Oncology
Preston Research Building
2220 Pierce Avenue
Nashville
Tennessee
37232-6311
Specialty
Hematology/Oncology, Pediatric
M.D.
Chicago College of Osteopathic Medicine, Midwestern University
Residency
Pediatric Residency - Advocate Children's Hospital-Oak Lawn
Pediatric Chief Resident - Advocate Children's Hospital-Oak Lawn, 2016-2017
Fellowship
Pediatric Hematology/Oncology Fellowship - Vanderbilt University Medical Center/Monroe Carell Jr. Children's Hospital at Vanderbilt
Clinical Interests
Primary Immunodeficiencies, Non-malignant Transplant
Research Information
Dr. Kaviany's clinical and research interests are in immuno-oncology, with a focus on investigating the intersection of immunology with pediatric cancer and stem cell transplantation. Her clinical focus is non-malignant transplant, and patients with inborn errors of immunity (IEI). She also sees patients in the Comprehensive Hematology, Immunology, and Infectious Disease Program (CHIIP). The CHIIP clinic offers care for complex immune disorders and provides patients and families with a multi-disciplinary evaluation from immunology, hematology, infectious disease, and bone marrow transplant, during one clinic visit.
She is part of the Human Immunology Discovery Initiative (HIDI), focusing on patients with inborn errors of immunity, with funding from a K12. Dr. Kaviany studies how immune cells are impaired in disease and performs genetic analysis to diagnose patients with unknown disorders of the immune system. Most identified IEIs and hematologic disorders have treatment options that are limited to immunosuppression, targeted chemotherapy, prevention of infection, and in some cases a hematopoietic stem cell transplant. By researching the impact of gene variants on immune function, we can better understand the regulatory mechanisms of human hematopoiesis and the immune system, to advance the treatment options for IEI patients by creating tailored transplant preparative regimens with improved efficacy and safety profiles.
In the laboratory of Dr. Jeffrey Rathmell (Cornelius Vanderbilt Professor of Immunobiology in Pathology, Microbiology, and Immunology, Cancer Biology; Director, Vanderbilt Center for Immunobiology; Associate Director, Vanderbilt Institute for Infection, Immunology and Inflammation; Co-Leader, Host Tumor Interactions, Vanderbilt Ingram Cancer Center), as well as collaborative efforts with Dr. Jonathon Irish (Assistant Professor of Cell and Developmental Biology, Assistant Professor of Pathology, Microbiology and Immunology, Leader of the Mass Cytometry Center of Excellence), Dr. Kaviany has created novel CyTOF (mass cytometry) panels allowing for deep immunophenotyping of patients with IEIs. These innovative approaches to the study of primary immunodeficiencies and immune dysregulation will provide a tremendous resource for improving our understanding of the immune system.
As a platform to expand the study of human immunology, she has also built the structure and protocols behind patient sample collection and processing for our lab and this project.  Encouraging future collaboration, and publications, she has created a biobank of PIDD patient samples available to scientists interested in studying this patient population.  Leveraging detailed immune phenotypes of this patient population and performing further genetic analyses will personalize treatment of immune dysfunction, including malignancies, and provide opportunities for basic discovery and education.