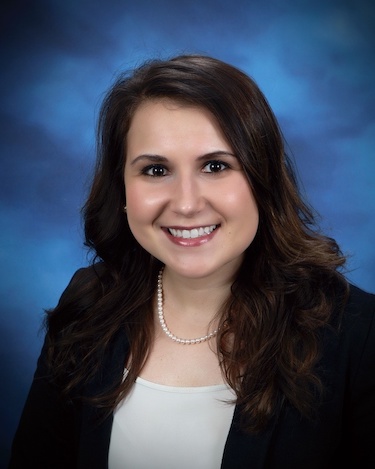 Medical School: Indiana University School of Medicine
College: University of Southern Indiana
Maria was born and raised in Southern Indiana, where she graduated Valedictorian from Reitz Memorial High School and attended the University of Southern Indiana as a Presidential Scholar. Staying true to her roots, she continued her education at the Indiana University School of Medicine – Evansville, while also completing her Masters in Health Administration. She met the love of her life and anatomy lab partner, Thomas Strobel, and he finally convinced her to move out of Evansville during their last year of medical school. They finished their education in Indianapolis where she had the best pediatric experiences. She recently completed her first marathon and has the bumper sticker to prove it. She enjoys long runs, hot yoga, and anything sweet! She hopes to pursue a career in Allergy Immunology and use her firsthand Epi-pen experience with her future patients. She is so excited about living in Nashville and working with the wonderful pediatricians and residents at Vanderbilt.