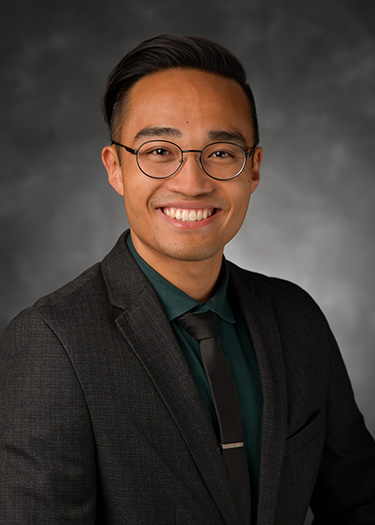 Medical School: University of Colorado School of Medicine
College: Regis University
Kenji Tanaka was born and raised in Golden, Colorado in the foothills of the Rocky Mountains. His parents immigrated to the United States from Japan and Vietnam. His mother's family came to the U.S. as refugees during the Vietnam War while his father immigrated after attending college in Hawaii. At a young age, Kenji became very interested in music, especially the drums, after watching his sister perform in her high school marching band. Throughout much of his high school and college career, he played in a local metal band and even though they did not make it very far, they did have the opportunity to play some shows and record a 5-song album. Aside from his passion for music, he lacked clarity in his life's path until a life-changing experience during the summer of his first year of college. He volunteered at Camp Wapiyapi, a camp for children affected by cancer and their siblings, where he was paired up with a camper for a week to be their companion, and it was there that he found his passion for medicine. Kenji saw first-hand that true healing extends beyond the walls of the hospital and finds true meaning when patients are able to live their lives to the fullest at home. Since then, he has continued to volunteer at camp every summer for seven years and hopes to continue his work there when he can return as a camp volunteer doctor one day. After college, he spent a year teaching remedial math and coaching after-school soccer at a local elementary school in Denver. He then attended the University of Colorado School of Medicine where his past experiences of working with children and his passion for medicine coalesced into his journey of becoming a pediatrician. On his time off, you will likely find Kenji either at the climbing gym or on a boulder outside, running in the park, at a brewery with some friends, checking out a concert, exploring new restaurants, cooking, or watching/overanalyzing comic book movies.