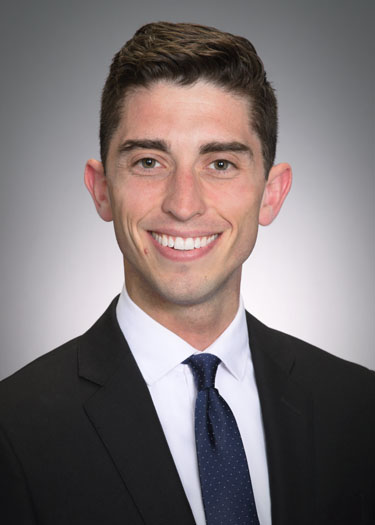 Medical School: Creighton University School of Medicine
College: William Jewell College
John was born in Pontiac, Michigan and raised in Lake Waukomis, Missouri, a small suburb just outside of Kansas City. He attended William Jewell College in Liberty, Missouri, where he majored in Political Science, International Relations, and History. Following graduation, John worked in Missouri and national politics, where he ran local and state-wide political campaigns, Missouri state legislative offices, and worked on Capitol Hill for a U.S. Congressman. Following his mother's cancer diagnosis, John decided to pursue medicine and began three years of premedical studies and pediatric infectious disease research in Washington University in St. Louis, then attended medical school at Creighton University in Omaha, Nebraska. In his free time, John enjoys cycling, running, cheering for the Kansas City Chiefs, Royals, and Creighton Bluejays, and spending time with his wife, Madeleine, and his dog, June.