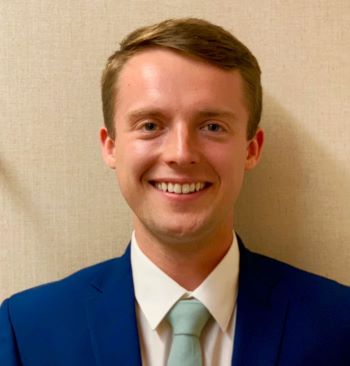 Medical School: Brown University
College: University of Richmond
Jimmy was born and raised in Buffalo, New York - the home of bad sports teams, chicken wings, and endless snow! He majored in Biochemistry & Molecular Biology at the University of Richmond, where he was also the basketball manager, and spent one year at the University of Oxford studying organic chemistry. Prior to medical school, he spent two years in Kai Wucherpfennig's cancer immunotherapy lab at Dana-Farber Cancer Institute as a flow cytometrist where he helped investigate the synergistic effect of checkpoint blockade on T cells in the tumor microenvironment. He attended Alpert Medical School at Brown University in Providence, Rhode Island. During his first summer, he traveled to Tanzania with Dr. Kristin Schroeder to conduct research on the use of mobile technology in the treatment of global pediatric malignancies. Outside of medicine, Jimmy enjoys spending time outdoors with his wife, Tess, grabbing breakfast with friends, cooking, and reading 20th century European Christian theologians. He is excited to serve this community and explore all that Nashville has to offer.