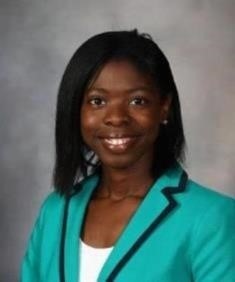 Gloria Akuamoah-Boateng, MBChB
Neonatal Perinatal Medicine
Delivery Address
Doctors' Office Tower
2200 Children's Way
Nashville
Tennessee
37232-9545
Residency: Mayo Clinic
Medical School: Kwame Nkrumah University of Science & Technology School of Medical Sciences
Gloria grew up in a small town in Ghana called Cape Coast with her parents and older sister. Her passion for working with children has evolved over the years. It started with her work as a pre-school teacher prior to medical school. After medical school, she worked as a general practitioner for a year prior to coming to the United States for residency training. Throughout residency training, she was always drawn to the most vulnerable populations among our pediatric patients of which our neonates are highest on the list.
Her research interests include neonatal global health and health equity.
Outside work, she enjoys crocheting, knitting and listening to music.