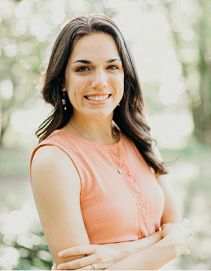 Medical School: Louisiana State University School of Medicine
College: Louisiana State University
Ellen was born and raised in southwest Louisiana where her first summer job was as a medical assistant at a pediatric clinic. She moved to Baton Rouge to attend LSU where she majored in Anthropology and Spanish before moving to New Orleans for medical school. Ellen loves all things involving food – grocery shopping, dinner parties, trying a new restaurant – especially when shared with others. She is always ready for a good chat and never turns down a cup of coffee. She collects art from street vendors when she travels somewhere new. Ellen moved to Nashville with her husband Michael, a veterinarian, and their two goofy boxers.